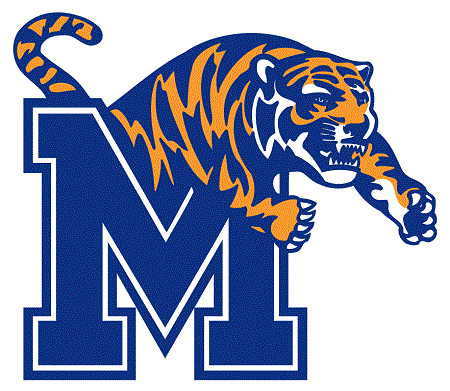 The Memphis Tigers are listed at 4 to 1 odds to win the AAC, 2nd to only UCF in 2019 college football betting action.
Memphis won the West division for the second straight year, yet still couldn't get past UCF in the title game even without its quarterback. The Tigers finished 8-6 overall, losing their last two games, but are hoping to turn the tide in 2019.
Head coach Mike Norvell is entering his fourth season in charge, though he had to replace numerous assistants and has new coordinators on both sides of the ball.
Kevin Johns is the new OC after serving the same role at Texas Tech, Western Michigan and Indiana the last few years. Either way, the offense should be fine with quarterback Brady White (26 TDs, 8 INTs, 8.4 ypa) still there even if he was inconsistent.
Memphis Offense Should Still Be a Force
The offense managed 42.9 points per game and while it probably won't hit that number again, should be elite. The big question is how the line looks with three starters gone.
There are guys in waiting, but the line was a strong suit last season and that may not be the case this year, especially early. At the least, running back Patrick Taylor (1,122 yards, 16 TDs) returns and should see the majority of carries, though others will get time given how much Memphis runs the ball.
Joining White in the passing game, Damonte Coxie (1,174 yards, 7 TDs) is one of the best receivers in the conference along with Pop Williams and tight end Joey Magnifico (363 yards, 5 TDs).
New D Coordinator Has Plenty of Returning Talent
The defense allowed 420 yards and 31.5 points per game last year so new coordinator Adam Fuller (former Marshall DC) knows improvement is possible. To help that happen, the defense returns numerous starters at every level.
Guys like Bryce Huff (9.5 sacks) and Jonathan Wilson (6 sacks) stand out on the line, but the group is deeper than a year ago.
Linebacker will be fine with a slew of experienced upperclassmen led by senior Austin Hall, but also Keith Brown who returns from injury and former safety Josh Perry.
The secondary has plenty of options to work with including safety Tyrez Lindsey and corner T.J. Carter. These guys may not be all-conference players, but they should be in better position to succeed than a year ago.
Tigers Set to Make Title Run
Working in a new line along with new assistants will be difficult, but there's no reason to doubt Memphis and a favorable early schedule. It opened as favorites against Ole Miss and hope to steal a win, similar to what it did a few years ago.
Otherwise, the Tigers should have the offense to win the next four after that. They also get a nice stretch of Tulane, Tulsa and SMU before closing the season with a bang against two of the best teams in the East and a trip to Houston.
Fortunately, they don't have to play UCF in the regular season, though if they want to win the AAC, another rematch is the projected title game.
Due to schedule, it wouldn't be surprising if the Tigers added another win from last year with nine a good projection. There are questions, but with White, Coxie and what should be another elite offense, it's best to assume this team will be near the top of the AAC standings again.
Memphis is at Temple Oct 12th – Owls Football Preview 2019
2019 Memphis Tigers Football Schedule
Aug. 31 vs. Ole Miss (opened -6)
Sept. 7 vs. Southern
Sept. 14 at South Alabama
Sept. 28 vs. Navy (opened -13.5)
Oct. 5 at UL Monroe
Oct. 12 at Temple
Oct. 19 vs. Tulane
Oct. 26 at Tulsa
Nov. 2 vs. SMU (opened -9.5)
Nov. 16 at Houston (opened pk)
Nov. 23 at South Florida (opened -2.5)
Nov. 29 vs. Cincinnati (opened -6.5)