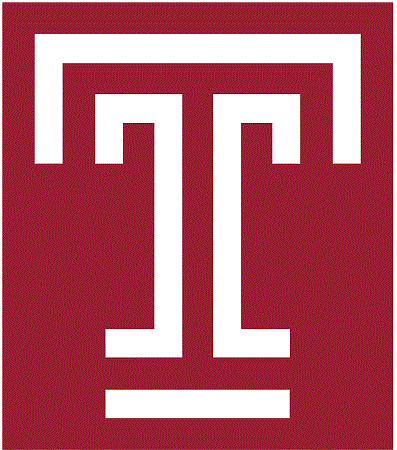 The Temple Owls season win total betting line has been set at over or under 6.5 wins for the 2019 college football season. Early money has been on the over.
It was a tumultuous offseason for Temple with the end result being Rod Carey becoming head coach after being at Northern Illinois since 2012. Geoff Collins is gone after only two years and Manny Diaz only made it a few weeks before going to Miami.
The Owls have the returning talent to stay competitive after going 8-5 last season, including 7-1 in AAC play. 
Talent Still There on Offense
The offense should be good mostly because of the options available after scoring 34.9 points per game last year. Quarterback Anthony Russo didn't have eye-popping numbers (14 TDs, 14 INTs) after taking the starting gig, but the offense undoubtedly got a jolt.
Even in a new offense, there's no reason he can't improve with Branden Mack (601 yards, 5 TDs), Randle Jones (445 yards, 4 TDs) and Isaiah Wright (368 yards) still there to catch passes.
The question is how the running game looks after averaging 4.1 yards per carry as a team. Jager Gardner (65 carries, 253 yards) is expected to be the top guy, but it wouldn't be surprising if he split carries with two or three others throughout season.
Either way, the line should improve with four starters back, though an injury could bring youth and inexperience into the lineup.
Defense Solid – New Defensive Coordinator
Temple is often known for defense and that won't change under Carey and new coordinator Jeff Knowles. They bring an attacking mentality that led to 50 sacks at NIU last season, something that will only enhance this defense after allowing 24.7 points per contest.
There's a lot of youth in the two-deep at every level, but the starters are experienced and talented. Ends Quincy Roche, Zack Mesday and Dana Levine are set for big seasons, while the senior linebacking corps of Sam Franklin, Shaun Bradley and Chapelle Russell is arguably one of the best in the conference.
The secondary probably won't reach last year's levels, but the addition of Baylor transfer Harrison Hand helps immediately to go with seniors Linwood Crump and Benny Walls.
8 Wins Possible
It's unknown what Carey brings to Temple after serving as more of an offensive coach early in his career, but then defense led his recent NIU teams, which have gone a combined 21-18 the last three seasons.
It's also worth noting Carey lost all six of his bowl games at NIU, an interesting stat. The Owls have a manageable schedule, but they'll need to win their home games with seven on the slate.
They'll ideally win at least two games in non-conference play, though this team lost to Villanova and Buffalo early last year. Winning seven AAC games again is unlikely unless it surpasses expectations by a wide margin.
Sure, all of their road games are winnable, but if they let one or two slip away, there are still home games against Memphis and UCF to deal with. The schedule aligns for another seven or eight wins, but there are questions surrounding the coaching staff and that's a hard thing to bet on.
Temple vs. Maryland on Sept 14th – Here's our Terps preview
2019 Temple Owls Football Schedule
Aug. 31 vs. Bucknell
Sept. 14 vs. Maryland
Sept. 21 at Buffalo
Sept. 28 vs. Georgia Tech
Oct. 3 at East Carolina
Oct. 12 vs. Memphis
Oct. 19 at SMU
Oct. 26 vs. UCF
Nov. 7 at South Florida (opened +6.5)
Nov. 16 vs. Tulane
Nov. 23 at Cincinnati (opened +7.5)
Nov. 30 vs. Connecticut