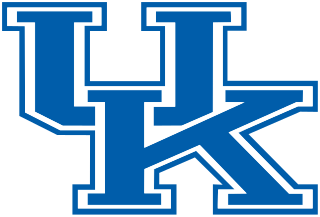 Betting Odds have the Kentucky Wildcats Football program listed at 40/1 odds to win the SEC in 2019. That puts them behind Georgia and Florida in the SEC East. You can shop for the best odds at several top rated sportsbooks.
Kentucky surpassed all expectations last year en route to a 10-3 record that included a Citrus Bowl win over Penn State.
The Wildcats started 5-0 with wins over ranked Florida and Mississippi State, but only played one more ranked team the rest of the way, which helped them reach 10 wins.
Repeating that success will be difficult for Mark Stoops and company, not because the schedule is harder, but because Benny Snell and Josh Allen are gone.
Offense Likely Takes Step Backwards
While Kentucky had success last season, it wasn't because of an offense that averaged 26.6 points and 161.5 passing yards per game.
Terry Wilson is back under center, though he had just 11 touchdowns and eight interceptions to go with 547 rushing yards and four touchdowns.
The Wildcats have to replace Snell, who ran for 1,449 yards and 16 touchdowns, and did pretty much everything for the offense. A.J. Rose (442 yards) is expected to take Snell's spot, but he won't be run into the ground as much with a couple redshirt freshmen behind him.
The hope is that the line doesn't take a step back even with three starters gone. Left tackle Landon Young returns and he should help this group remain a strength, but maybe not at the same level as a year ago.
Lynn Bowden (67 receptions, 745 yards, 5 TDs) will again be the top receiver with even more receptions likely, while Josh Ali and Isaiah Epps do the rest.
Defense Won't Repeat Last Season's 16.3 ppg
The offense may not take a step back, but it'll be hard for the defense to replicate its 16.3 points per game allowed. In addition to losing numerous players, the Wildcats promoted Brad White to defensive coordinator after the previous coordinator went to the NFL.
The biggest question comes in the secondary where there are four new starters. JUCO transfer Brandin Echols looks to start immediately while the rest are former backups.
It doesn't help that Josh Allen (No. 7 overall in NFL Draft) and Jordan Jones are gone from the linebacking corps. The return of senior Kash Daniel helps, but there is some concern surrounding him.
The hope is that an experienced line can keep the defense from completely falling off with seniors T.J. Carter and Calvin Taylor the most important pieces.
Last year it was about the defense, but with drop off expected, the offense has to take another step behind Wilson.
8 Total Wins A Realistic Expectation
Expecting another 10-win season is a long shot, but it's not like the schedule is overly difficult. Then again, the same kind of upsets can't be expected for the Wildcats with three losses likely at Miss. State, South Carolina and Georgia.
Other than the home game against Florida (opened +6.5), they could be favored in every other game. Playing Toledo (opened -13.5) and Louisville isn't easy in non-conference play, though it's not like those matchups are overly difficult.
The Wildcats aren't as good as a year ago, but with a favorable schedule, should still be close to seven or eight wins as long as Wilson takes a step at quarterback and the ground game keeps things flowing.
Kentucky Takes on Florida September 14. Here's our Gators Preview
2019 Kentucky Wildcats Football Schedule
Aug. 31 vs. Toledo
Sept. 7 vs. Eastern Michigan
Sept. 14 vs. Florida
Sept. 21 at Mississippi State
Sept. 28 at South Carolina
Oct. 12 vs. Arkansas
Oct. 19 at Georgia
Oct. 26 vs. Missouri
Nov. 9 vs. Tennessee
Nov. 16 at Vanderbilt
Nov. 23 vs. UT Martin
Nov. 30 vs. Louisville