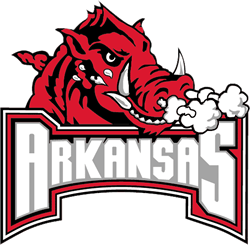 The 2019 Arkansas Razorbacks football betting odds to win the SEC suggest the Hogs will be the worst team in the SEC. Arkansas is listed at odds of +27500 at 5dimes sportsbook heading into this season.
Things didn't go well for Chad Morris in his first season at Arkansas, finishing with a 2-10 record without a win in the SEC.
There's not much to say about the two wins because even though it battled against teams like Texas A&M and LSU, it also lost to Colorado State and North Texas. But that was 2018 and more things are expected this season.
Offensive Line a Major Weakness
The Razorbacks will likely use different quarterbacks after Ty Storey and Cole Kelley combined for 16 touchdowns and 15 interceptions last season. Storey is still there, but SMU transfer Ben Hicks immediately took the offense over in the spring and A&M transfer Nick Starkel will also fight for time.
It doesn't help that the offensive line had to mix things up all spring, so continuity remains an issue with that group.
The good news is that the skill positions are mostly set for the Hogs. The running backs managed just 3.9 yards per carry last year and that number needs to jump with an excellent trio of Rakeem Boyd, Devwah Whaley and Chase Hayden.
It's the same case at tight end with Cheyenne O'Grady (30 receptions, 6 TDs) and Austin Cantrell still around.
The best things from the spring are the new bodies in the receiving game highlighted by freshman Trey Knox, as well as sophomore Koilan Jackson if he can stay healthy. At the least, quarterback play should be more consistent since Hicks already knows the offense.
Big Improvement on Defense Expected
To help matters, the defense was the strong suit in spring after allowing 34.8 points per game in 2018. With another year under coordinator John Chavis, improvement is expected.
There's still a ways to go for the group, but the move from end to tackle for senior McTelvin Agim has been a good one and could provide a solid base for the defense.
His move inside allows freshmen Eric Gregory and Mataio Soli to take up roles on the ends. The back seven is still young, though senior linebacker De'Jon Harris provides experience, while Grant Morgan and Bumper Pool are set to play much bigger roles.
The secondary is probably the youngest unit on the team, but similar to Knox on the offensive side, freshman corner Devin Bush turned heads in the spring.
Razorbacks Could Be A Good Bet in 2019
All signs point to Arkansas at least doubling its win total from last year. It has a decent chance to win three of its first four with a win later in the season against WKU also on the table.
Getting that first SEC win will be important for Morris and it's unknown when that will come. The Hogs could steal one early at Ole Miss or otherwise may have to wait to beat Missouri in the finale.
Playing in the West doesn't help matters, but even the games against A&M and Miss. State should be competitive if Hicks or whoever is at quarterback can get the offense going.
There's a decent chance that happens as long as the offensive line doesn't completely flop and that should at least allow the Hogs to be competitive against the middle-tier teams in the conference. That could lead to a bowl game, but that's a tough bet considering how last season went.
Arkansas faces Texas A&M 9/28 – Here's our Aggies Betting Preview
2019 Arkansas Razorbacks Football Schedule
Aug. 31 vs. Portland State
Sept. 7 at Ole Miss
Sept. 14 vs. Colorado State
Sept. 21 vs. San Jose State
Sept. 28 vs. Texas A&M (AT&T Stadium, Arlington)
Oct. 12 at Kentucky
Oct. 19 vs. Auburn
Oct. 26 at Alabama
Nov. 2 vs. Mississippi State
Nov. 9 vs. Western Kentucky
Nov. 23 at LSU
Nov. 30 vs. Missouri (War Memorial Stadium, Little Rock)