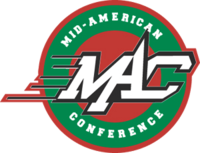 In terms of preseason odds, this may be one of the more surprising championship games. Central Michigan opened the season with 50/1 odds to win the MAC and an over/under of four wins.
The Chippewas are -7 point favorites with an over/under of 54 for the MAC Championship game at Ford Field in Detroit.
This season came out of nowhere for CMU, though new head coach Jim McElwain has a lot to do with it. The Chips opened the season 2-3 with a 61-0 loss to Wisconsin, but managed to find itself in conference play culminating in a 49-7 final win against Toledo, the original favorite to win the MAC.
Miami OH didn't close the regular season with a win, but it didn't need to as it finished with the same 6-2 conference record. They beat the three teams one win below them in the East division and that was it. 
These teams bring different styles to the table with CMU focused around offense, while Miami OH seemingly a mixed bag every week.
The RedHawks actually have worse defensive numbers, allowing close to 30 points per game and 4.2 yards per carry. Some of that had to do with the early schedule, but they gave up 41 points in the finale and 38 to Western Michigan.
That'll be Miami's first issue because CMU's offense may be best in the conference, hitting at least 38 points in six of the last seven games.
Former Tennessee and Houston quarterback Quinten Dormady battled an early injury, but he's back and leading the offense, completing more than 70% of his passes each of the last three games.
Combine that with a rushing attack that is averaging 5.0 yards per carry and it's easy to see why this offense dominated the MAC.
Running backs Jonathan Ward and Kobe Lewis have combined for more than 2,000 yards and 26 touchdowns, while both are averaging at least 5.6 ypc. Dormady may not have receiver JaCorey Sullivan, but he should make do with Kalil Pimpleton.
Oddly, CMU's defense is at about the same level as Miami's, though is allowing a better 3.4 yards per carry. That may not matter because the RedHawks don't have nearly as explosive of an offense. They've done just enough to get wins, but have rarely blown out opponents and if they get down by a touchdown or more, it could be trouble.
Quarterback Brett Gabbert has a minor injury and should play, though it's not like he's a gamebreaker. The freshman completed 53.9% of his passes for 10 touchdowns and eight interceptions this season.
That'd be fine if the RedHawks averaged more than 3.6 yards per carry as a team. Top running back Jaylon Bester has had his moments en route to 623 yards and 11 touchdowns, but there's a chance he finds resistance in this matchup.
Everything points to the Chips in this game because they have a better offense and better rush defense against an offense that wants to run the ball. If they get out to a lead, it'll be up to Gabbert to find a way back.
Then you throw in Miami's recent struggles, coming off a loss and barely beating winless Akron and there are questions about this team.
The over is 4-0 in Miami's last four games following a straight-up loss, while Central has covered its last five games as a favorite. The under is 5-2 in the last seven meetings between these schools, but they last played in 2017.
Central Michigan -6.5