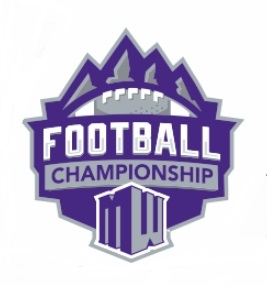 It's a bit weird that Hawai'i is in the MWC Championship game but here we are. Of course, that also means no one is expecting them to win a matchup against Boise State on the blue turf. That's why the Broncos were -13.5 point home favorites with an over/under of 64.5 early in the week.
The Rainbow Warriors somehow managed to get here with a 5-3 MWC record, but they deserve it. They won their final four games of the season including 14-11 against San Diego State a couple weeks ago.
While they lost to Fresno State earlier, it ended up not mattering because the Bulldogs fell apart and didn't have a shot at getting here. The Mountain division had three teams with a better conference record than Hawai'i, but that doesn't matter in the end. Boise State had some close games, but didn't lose in MWC play and probably won't lose this one.
Fortunately for bettors, they can look at the prior matchup when Boise State won 59-37 in the middle of October. Hawai'i did its best to stay competitive, but its defense simply didn't have enough against a bigger team as Boise averaged 8.5 yards per pass and 5.2 yards per rush.
On the other side, Hawai'i averaged 6.5 yards per pass and while it averaged 5.9 yards per carry, that number doesn't mean much because they ran it about once per drive in the first couple quarters and then some of those yards came when the game was all but over.
Hawai'i's offense isn't built upon the run so it's unlikely it will change its strategy, though it's possible. Even then, it makes more sense to attack Boise through the air because that's where it struggles most.
Since the Warriors have two worthy QBs, both Cole McDonald and Chevan Cordeiro (questionable with leg injury) have somewhat split duties, though the former has attempted 300 more passes.
Both have similar passing numbers and have combined for 38 touchdowns and 16 interceptions. Running back Mike Reed could get more carries than last game, but betting on that to happen is a stretch for this offense.
The problem for Hawai'i is that its defense is still bad despite what has happened the last few games. It's allowing more than 430 yards and 30 points per game, as well as an abominable 5.7 yards per carry. A lot of teams haven't capitalized on that because the Warriors get out to quick leads, but that's why the Broncos dominated the first matchup.
They'll likely take that route again behind George Halani, who leads the back field with 912 yards on 5.5 yards per carry. The Broncos are better in the trenches and that'll probably be the deciding factor again unless the Rainbow Warriors get out to an early lead with a couple quick touchdowns.
While Boise's offense isn't as good with its backup quarterback, Jaylon Henderson has been solid, averaging 7.9 yards per attempt for nine touchdowns and one pick.
Some will look to Henderson at quarterback and think Boise may be worse than that previous matchup, but that hasn't been the case. The Broncos have been the best team in the conference all season and that should show in this matchup. 
While Hawai'i doesn't have any relevant trends, the under has hit in Boise's last six home games against a team with a winning road record. The favorite has covered the last six meetings between these teams, which has been the Broncos.
Our Pick – Boise State -13.5