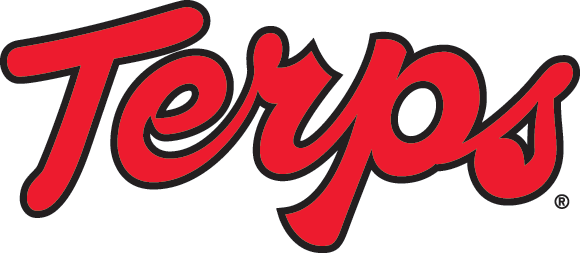 The Maryland Terrapins football program currently has a season win total betting line of over or under 4.5 games. This means that just the slightest improvement over last season cashes tickets for over bettors. But is it in the cards?
Maryland did as well as expected given last year's situation from inside the program to the questions at quarterback. The Terrapins were one win short of a bowl game, falling by a combined three points in November losses to Indiana and Ohio State.
A similar performance is expected in the first season under Mike Locksley, the former Alabama offensive coordinator and assistant.
Va. Tech Transfer Josh Jackson Expected to Win QB Job
Maryland should at least have a better situation under center with Virginia Tech transfer Josh Jackson expected to win the job after he comes over in the summer. If not, Tyrrell Pigrome is still there and stud freshman Lance LeGendre could eventually see time.
The goal for Locksley and the Terps will be to get similar production from the ground game after going for 5.7 yards per carry behind top back Anthony McFarland (1,034 yards, 4 TDs).
The problem is that three starters are gone from the line and it could be a work in progress early. There's some experience for the new starters, but lack of depth could be an issue.
Given last year's receiving numbers, there's not a ton of returning production at wide out, but the group is still fairly young and potent with Jeshaun Jones (288 yards, 5 TDs) and Dontay Demus the top returnees. Tight end Chigoziem Okonkwo also figures to be a relevant piece in the offense, which is opposite of how 2018 went.
Defense Will Hold Back Terps
Maryland's defense was all over the place last year, which wasn't too surprising, as it allowed 28.7 points and 183.9 rushing yards per contest. The hope is that a move to a 3-4 scheme will improve things under new coordinator Jon Hoke (former Tampa Bay Bucs DBs coach), but talent is still a question.
The line doesn't return much and senior tackle Adam McLean didn't have the best spring. The line needs to improve the most and it's not easy to see them getting much better, especially on the ends.
Linebacker may be the best unit of the defense with guys like Keandre Jones and Isaiah Davis, but also sophomore Ayinde Eley, who had a good spring.
The loss of Darnell Savage doesn't help the secondary, especially at safety, but corners Tino Ellis and Antoine Brooks should keep the unit mostly intact.
Under Bettors May Be On to Something
The Terps got off to a nice start last season by beating Texas and will have to do that again with Syracuse and Temple on the schedule. Win those first three games and Locksley could be looking at a bowl in his first season as long as Jackson comes through at quarterback.
However, playing in the East isn't easy, especially with five road games. The Terps either have to beat both Indiana and Nebraska at home, or steal road games from two of Rutgers, Purdue or Minnesota.
All signs point to a similar result to last year with four or five wins likely and an upset required for more than that. The running game is great, but the defense is still an issue and there's no telling how quarterback will play out.
At the least, Jackson started a full season with Virginia Tech so he shouldn't have early jitters despite only a couple months with the team.
Big Game 11/9/19 at Ohio State. Buckeyes Betting Preview 2019
2019 Maryland Terrapins Football Schedule
Aug. 31 vs. Howard
Sept. 7 vs. Syracuse
Sept. 14 at Temple
Sept. 27 vs. Penn State
Oct. 5 at Rutgers
Oct. 12 at Purdue
Oct. 19 vs. Indiana
Oct. 26 at Minnesota
Nov. 2 vs. Michigan
Nov. 9 at Ohio State
Nov. 23 vs. Nebraska
Nov. 30 at Michigan State