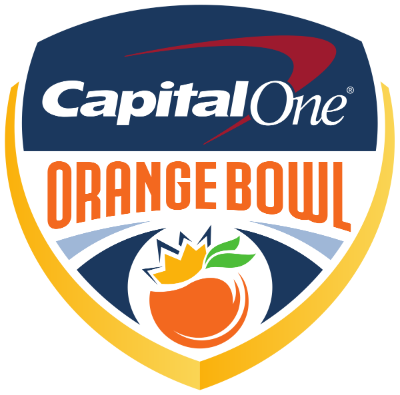 The Orange Bowl is a matchup between two Power Five teams, yet the one who didn't win its division is favored by two touchdowns. That's because Florida's only losses came against two top-five teams and this is the first ever New Year's Six bowl for Virginia. The Gators were early -14.5 point favorites with an over/under of 54.5 for the game in Miami.
Maybe the best thing Florida did this season was give LSU and Georgia real challenges. It lost both games, but those were better performances than plenty of their wins. But while the Gators barely beat Miami FL in the opener, they crushed FSU 40-17 in the finale.
That's relevant because Virginia played both of those teams, beating FSU 31-24 and losing 17-9 at Miami, both in the first half of the season. 
The difference between these teams is that Florida played in a real conference and revived its offense under Dan Mullen. That's why it's heavily favored and because Virginia tended to struggle against good defenses, scoring nine points against Miami and 17 against Clemson.
Florida held almost everyone in check outside of LSU, allowing just 14.4 points per game, 3.2 yards per rush and 6.6 yards per pass. That's problematic because Bryce Perkins isn't the best pocket passer, averaging 7.1 yards per attempt for 18 touchdowns and 11 interceptions.
When pressured, he often struggled and that could be the case in this matchup, especially if Florida's DBs can lock down top receiver Hasise Dubois on the outside.
The other problem is that Perkins is UVA's only player with more than 500 rushing yards. While he ran for 745 yards, he was also sacked 38 times because their offensive line had issues. Top running back Wayne Taulapapa had 12 touchdowns, but he also averaged just 4.1 yards per carry in a bad conference.
The best chance UVA has of competing is if its defense steps up. The Hoos don't have terrible overall numbers, allowing 26.5 points per game, but they're also giving up eight yards per pass.
That'd be fine in another season, but Florida QBs averaged 8.4 yards per attempt this year led by Kyle Trask, who threw 24 touchdowns and six interceptions. After carving up Missouri and FSU in recent outings, he could be in for another nice performance with a balanced set of receivers he spreads the ball to as four players have at least 30 receptions and 450 yards.
Florida's ground game hasn't been great behind Lamical Perine, but they mixed it up late in the season with backup quarterback Emory Jones as he has 18 carries for 104 yards in the last three games.
This spread is a lot, but there's a chance Perkins and the Hoos have trouble moving the ball all game. Even then, Florida's offense has been solid against bad defenses and Trask should be able to take advantage of that.
Dan Mullen and Bronco Mendenhall both led these teams to big bowl wins last year, but that ended a four-game bowl losing streak for the latter. As for Mullen, he's won the last three bowl games in which he's been head coach.
The over has hit in Virginia's last five games overall and its last six on grass. Florida doesn't have a ton of trends, though the under has hit in its last five neutral-site games as a favorite.
Our Pick – It's easy enough to make a case for the Gators. The only two blemishes on their record came at the hands of LSU and Georgia, both competitive games. They finished the year ranked #9 in the nation and could easily be ranked higher.
The Gators are a legit football team with few weaknesses especially on the defensive side of the ball.
Making a case for Virginia is a somewhat more of a challenge, but we do have a full two TD's to work with here.
If you're looking for games on the Florida dance card that might help make a case for Virginia's chances, we'd look to Florida wins over Miami, Kentucky and South Carolina. Those teams are comparable to Virginia, and the Gators simply couldn't extend a margin in those games.
Jump on over to the Virginia schedule, and scoring 30 on a good Pitt defense, knocking off Florida State and giving Notre Dame all they could handle on the road, bode well for the Cavs when making an argument for their chances to at least cover here.
Motivation will no doubt play a role here. Expect a huge effort from the Cavs. Not just because it's a Bowl game. It's the Orange Bowl. a New Years Six Bowl, one of the highest profile Bowl games there is. Prime time, national TV audience. Yeah, it's huge. Old Hat for the Gators, but rare for the Cavs.
It's a monumental game for the Virginia program and a chance to atone for being thoroughly embarrassed in the ACC title game against Clemson.
Before we give you our selection, we want to warn you. Our model predicts that this game won't be close. It predicts a Florida win by at least 20 points and that's regardless of how we tweak the time frame parameters of stats used.
We think this game plays out like the Virginia/Notre Dame game, which was a 15 point loss for the Cavs.
The Cavs hang around within striking distance most of the way. Hey, even a 21 point deficit late, can turn into a backdoor cover when getting +14.5 with a late score.
The Gators are clearly the better team from top to bottom and this is hardly a strong play.
Virginia +14.5