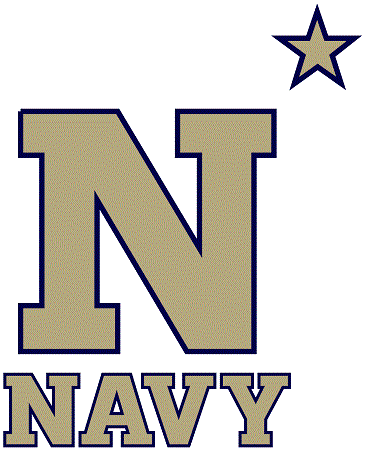 Navy Football is listed at odds of 50 to 1 to win the AAC in 2019 while the Midshipmen season win total betting line is set at 6 wins.
Early money has been on the under for the season win total betting,  as that lines is under 6 -160 in early July. Bettors apparently don't have much confidence in Navy's ability to turn things around.
Navy's fall to the bottom of the AAC standings was sudden, finishing 3-10 overall, its worst record since 2002. The Midshipmen surprisingly beat Memphis early in the season and then fell apart the rest of the way, rarely coming within a touchdown.
Head coach Ken Niumatalolo is still there, but he brought in some new coaches, including defensive coordinator Brian Newberry, former FCS head coach at Kennessaw State.
They aren't expected to turn good again overnight, but they at least have a playmaker at quarterback. 
Navy Looking to Throw More in 2019
Malcolm Perry will again run the offense after being moved to slot back after five games last year. He led the team with 1,082 rushing yards and seven touchdowns, but the offense wasn't exactly built around his strong suit of speed and it resulted in the 35-7 loss to Air Force.
Niumatalolo has already said he plans to run the offense more around Perry's skill set and throw the ball a little more when the box is stacked. It's unknown how that will go after Navy completed only 54 passes last year, but it's worth trying.
The problem for the triple-option is that four starters are gone on the line, though multiple guys at least saw time last year. That should help, but the line struggled last year so major improvement is unlikely.
There are also some concerns in the backfield with limited spark outside of Perry. Nelson Smith (411 yards) will see a lot of carries, but slot back is a bit unknown with CJ Williams (22 carries) and Tazh Maloy (32 carries) the expected starters.
Defense Only Returns 3 – Maybe That's a Good Thing
Navy returns three full time starters on the defensive side, but that may be a good thing in a switch to a 4-2-5 scheme with hybrid positions after allowing 191.5 rushing yards and 33.5 points per game last year.
They have two seniors to work around in nose guard Jackson Pittman and linebacker Nizaire Cromartie, but it's a little bare otherwise. End Jackson Perkins was a stand out in spring and sophomore Diego Fagot is the future at middle linebacker, yet these are guys moving into much bigger roles.
The same goes for the secondary with corner in a good spot between Micah Farrar and Michael McMorris, but safety will be rotated often.
Schedule At Least Favorable
The schedule is a nice boost for Navy, especially with those two early games before traveling to Memphis. Even if they start 2-2, there's still a chance to reach a bowl due to a favorable conference schedule that avoids the top teams in the East division.
Sure, playing Notre Dame, Houston and Army late in the season will be difficult, but almost every other game is winnable and there's a stretch in the middle of the year that could result in four straight wins.
That may be best-case scenario given the lack of starters returning, but the Midshipmen at least know their quarterback and that's often the first step.
It's up to everyone else around him to get wins, including on the defensive side. Six wins and a return to a bowl are on the table, but it won't be easy.
2019 Navy Midshipmen Football Schedule
Aug. 31 vs. Holy Cross
Sept. 14 vs. East Carolina
Sept. 26 at Memphis (opened +13.5)
Oct. 5 vs. Air Force
Oct. 12 at Tulsa
Oct. 19 vs. South Florida
Oct. 26 vs. Tulane
Nov. 1 at Connecticut
Nov. 16 at Notre Dame (opened +18.5)
Nov. 23 vs. SMU
Nov. 30 at Houston
Dec. 14 vs. Army (Lincoln Financial Field, Philadelphia) (opened +8.5)