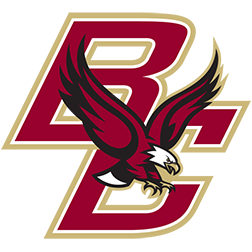 Boston College (3-3) host the North Carolina State Wolfpack (4-2) on Saturday at 12 p.m. ET. Despite being the visiting team, NC State opened as two point favorites and are already as high as three points at many sportsbooks.
The total opened at 52 and is already as high as 53 depending on where you look. NC State won 28-23 when these teams met one year ago.
NC State is 3-3 against the spread and Boston College is 4-2 in that same category. The Wolfpack has seen the over hit just one time in six of their games. Boston College has a 4-2 over/under record.
Boston College QB Anthony Brown out for year
For the second time in three seasons, QB Anthony Brown has had his season ended early. The reigns of the offense have been passed to sophomore Dennis Grosel. So far, he has looked great having nearly led his team to a huge comeback win over Louisville last week. Grosel was 9 for 24 with 111 yards, 3 TDs and an INT in that game.
The youngster has had plenty of time to prepare for today's game and ought to be even better this time around. However, his coaches might be wary of asking him to do too much. Don't be surprised to see a run-centric attack on offense from Boston College.
North Carolina State playing great defense
The Wolfpack defense ranks 22nd best in the nation, allowing only 324.5 yards per game. They are particularly strong against the run where they rank 5th best in the country. Last week, against Syracuse they were able to sack the quarterback eight times.
They are in for a test against Boston College who has a top 25 offense including a rushing attack that gains 253.2 yards per game. They have a tall order, but they only need to slow their opponent down just a bit. Their offense can take care of the rest.
Boston College one of worst defenses in FBS
BC is about as bad as it gets on the defensive side of the football. They are allowing 476.2 yards per game for an average of 28.8 PPG. They are giving up 191.8 yards per game on the ground. They are lucky they have a great offense because they barely play defense at all.
The key to the game for NC State will be pounding the football. Freshman RB Zonavan White has looked good to this point, but he's due for a breakout game. If he's going to get one then there is no better time to do it than against one of the worst defenses in college football.
NC State winless on the road
The season is still young, but the Wolfpack has yet to register a road victory. They were thrashed 44-27 by West Virginia and crushed 33-13 by Florida State. This team must prove they can take their show on the road. They are catching Boston College at the right time and the matchups are in their favor. Now could be the time.
Our Pick – BC +3