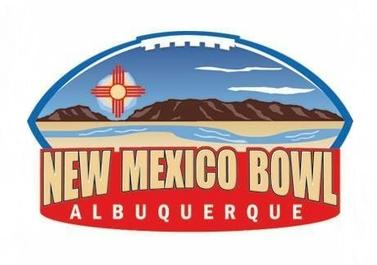 Central Michigan doubled its projected win total while San Diego State played as expected en route to a 9-3 record, though lost the MWC West division to Hawai'i. The Aztecs have one of the better defenses around and were early -3.5 point favorites with an over/under of 41 for the New Mexico Bowl in Albuquerque.
This is a tough spot for Central Michigan, who just had trouble dealing with defensive-heavy Miami OH in the MAC title game. It surpassed expectations, but it also struggled against the best defenses faced and San Diego State isn't going to help.
The Aztecs had three losses because their offense was mostly bad, averaging less than 20 points per game. They throttled every viable offense faced and the 22 points allowed to Wyoming were the most all season and they oddly don't have a good offense.
The Aztecs allowed less than 300 total yards per game and have the best rate in the country at 2.6 yards per carry. Considering CMU struggled against a statistically worse Miami OH defense in the MAC title game, they'll likely have more trouble in this game no matter what head coach Jim McElwain throws together.
The problem is that the Chippewas rely heavily on their ground game between running backs Jonathan Ward and Kobe Lewis, who combined for 2,059 yards and 26 touchdowns.
Both of them average at least 5.5 yards per carry while the offense is at 4.9 ypc as a team. But if that doesn't work, like when it ran for 99 yards against Miami OH, that's when trouble brews up.
Quarterback Quinten Dormady had a solid season as a game manager averaging 8.0 yards per attempt, but he had just 14 touchdowns and six interceptions. If he's asked to do more than usual, SDSU's front seven will likely be in his face all game.
CMU surprisingly has an edge on the other side of the ball, though mostly because SDSU is so bad offensively. Still, the Chips allowed a solid 3.3 yards per carry and 26.8 points per game, and they can't be completely overlooked.
Fans thought the Aztecs would come around at some point but that never happened and the offense eventually did them in when they scored 11 points in a loss to Hawai'i. The problem with betting on SDSU for more than three points is that the offense can't score.
Once a dominant rushing attack, the Aztecs averaged just 3.3 yards per carry and didn't have anyone over 500 rushing yards. Juwan Washington leads in terms of carries, but Chance Bell and Chase Jasmin eventually took up a bigger role as the season went on.
An equally big problem is quarterback Ryan Agnew, who threw for two touchdowns in the final five games. He completed 63.5% of his passes on 6.4 yards per attempt and given that CMU had a solid rush defense this season, it's likely Agnew will be needed to score and cover this game. Of note, as of Dec. 13, Agnew was probable with a calf injury and Washington was questionable with an ankle injury.
This is an interesting matchup that has the chance to look similar to the rest of SDSU's games this season, which isn't a good thing. CMU had some potency on the offensive end and that'll be fun to bet on, but they often struggled against better defenses. Either way, if both rushing attacks struggle, it'll be up to the quarterbacks and that could lead to turnovers.
The over has hit in CMU's last four games as an underdog, while CMU has failed to cover its last four neutral-site games. However, the under is 4-0 in SDSU's last four games as a favorite.
Our Pick – Let's start by taking a look at these teams yards per point numbers on the road.
C Mich – 16.5 on offense and 11.7 on defense.
SDST – 14.8 and 22.2
This simple stat points out the glaring difference between these two teams in road games this year and shows us that the Chips struggled to turn yards into points while their defense was non existent.
The Chips were 2-5 on the road with an average score of 22-35.
San Diego State's numbers show us that their offense was mediocre at best, however their defensive numbers were among the best in the nation.
The Aztecs were 5-1 on the road this year and outscored their opponents by an average score of 23-14.
Also take note of the turnover differential. San Diego State was +15 while Central Michigan was -7. That's a difference of 22! Those numbers pretty much sum up each teams season.
The Aztecs aim to play a tough, defensive game with no mistakes. If they play their game, they should come out on top here.
Our model predicts a very low scoring game with less than 30 points scored and a margin in favor of San Diego State that is right around the current line. So, no mathematical edge here, other than under the total of 41.
Bottom Line – The feeling here is that the Aztecs are the better, more disciplined team. A team that finished #5 in the nation in defensive yards per point as well as #3 nationally in turnover differential deserves some attention come bowl time. Not to mention #2 against the run and top 10 in many defensive categories.
San Diego State -3.5