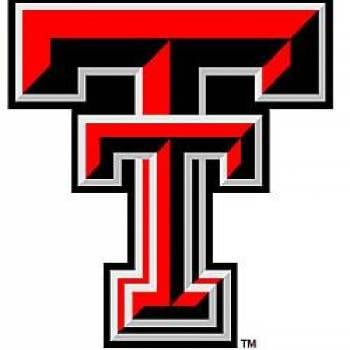 Oddsmakers have made the Texas Tech Red Raiders 23 to 1 to win the the Big 12 football conference in 2019. The Red Raiders won't challenge for the Big 12 title, but they should have a chance to return to a bowl game, even with the third-worst odds to win the conference.
Things are changing at Texas Tech and that's a good thing after another brutal defensive season, finishing with a 5-7 overall record after starting 5-2.
Matt Wells, (Utah State) takes over for Kliff Kingsbury
Wells brings over a new offense with coordinator David Yost after they led Utah State to 47.5 points per game last year. They were balanced group that dominated the MWC, but it's worth mentioning the Aggies had a losing record the prior three years.
The good news is that the Red Raiders have their quarterback in sophomore Alan Bowman, who battled injuries last year, though still put up a quality 17 touchdowns and seven interceptions on 8.1 yards per attempt.
Helping Bowman in the new offense is an experienced line that returns four starters. Even better is that Wells brought in a few transfers to help at skill positions.
Utah running back Armand Shyne will step in and compete with Da'Leon Ward (341 yards) and Ta'Zhawn Henry (341 yards, 8 TDs) for carries.
Nevada's McLane Mannix is also immediately eligible to help a receiving core that features T.J. Vasher (687 yards, 7 TDs), Seth Collins (32 receptions) and spring breakout Erik Ezukanma. This isn't the Air Raid, but this offense should still score plenty of points.
Texas Tech Not Known for Defense!
The bigger questions come on the defensive side, which was always a problem under Kingsbury after allowing 449 yards and 31.1 points per contest last year.
The hope is that defensive coordinator Keith Patterson can turn the group around, similar to what he did at Utah State last year. He was previously at Arizona State and West Virginia, so he has plenty of experience in a power conference.
The defense at least has some experience returning to help, including Eli Howard and Broderick Washington on the line, as well as Jordyn Brooks and Riko Jeffers at linebacker.
The secondary has some pieces to fill, but safety Thomas Leggett and sophomore corner Adrian Frye are a good place to start. Similar to offense, the Raiders also added a few transfers to help depth.
Making a Bowl Game No Lock
If Texas Tech wants to return to a bowl game, it has to win all three non-conference tilts, the most important being the trip to Arizona. If not, the Red Raiders will likely be on the cusp of six wins all season, partly because they have five road games in Big 12 play.
That said, outside of the top couple teams, every conference game could be up for grabs. Teams like OK State, TCU and K State are still a work in progress, while winning at Baylor or West Virginia isn't out of the cards.
The Red Raiders aren't an easy team to project with a new coach from the MWC, but they have a viable quarterback and line to put points on the board and stay competitive in most games.
To win six or more and reach a bowl, they'll likely need the defense to improve immediately, and that needs to happen for the early trip to Arizona.
Texas Tech Plays at Oklahoma on 9/28/19 – Sooners Preview
2019 Texas Tech Red Raiders Football Schedule
Aug. 31 vs. Montana State
Sept. 7 vs. UTEP
Sept. 14 at Arizona
Sept. 28 at Oklahoma (opened +17.5)
Oct. 5 vs. Oklahoma State
Oct. 12 at Baylor
Oct. 19 vs. Iowa State
Oct. 26 at Kansas
Nov. 9 at West Virginia
Nov. 16 vs. TCU
Nov. 23 vs. Kansas State
Nov. 29 at Texas