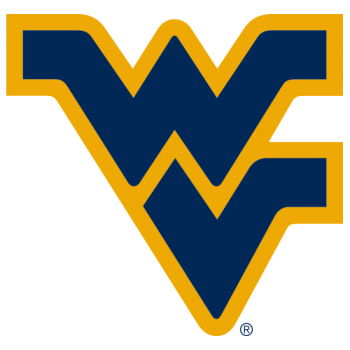 According to early season betting odds, West Virginia football is a contender in the Big 12 with the third-best odds (+1250) to win the conference. If you shop the top sportsbooks, you might find better odds.
West Virginia has put together a nice run of winning campaigns, but it hasn't gotten over the hump and won a Big 12 title. The Mountaineers had a chance last season, but lost to both Oklahomas in the final two weeks.
Mountaineers Likely Take Step Back Before Forward
The hope is that new head coach Neal Brown can change that after three straight years of at least 10 wins at Troy. 
The biggest problem for the Mountaineers is replacing Will Grier, who did everything for the offense last year, tossing 37 touchdowns. Even then, a lot of experience around the quarterback is gone, as well.
The plan is to let Oklahoma grad transfer Austin Kendall loose after he spent the last few seasons behind Baker Mayfield and Kyler Murray. That said, he's still in a battle with Jack Allison, who was last year's backup.
The good news is that the backfield should be loaded between Kennedy McKoy (802 yards, 8 TDs), Martell Pettaway (623 yards, 6 TDs) and Leddie Brown (446 yards, 4 TDs). They'll likely lean on those guys early, especially with an inexperienced receiving corps led by returnee T.J. Simmons (28 receptions) and true freshman Sam James.
The question is if the line can lead the way for the running backs with a few new faces and a lack of depth. If not, the new quarterback will have some issues.
Defense Returns Plenty of Talent
WVU's defense improved last year allowing 26.5 points per game, which is considered elite for the Big 12. The good news is that they return a lot of guys, especially in the secondary for a pass-heavy conference.
Between Kenny Robinson, Derrek Pitts and JoVanni Stewart on the back end, the Mountaineers have pieces to work with. It'll be up to the front six to put pressure on opposing offenses and that could be possible.
Senior Reese Donahue brings experience on the line, while sophomore linebacker Josh Chandler was the talk of spring, though he's complemented by plenty of depth.
Looks Like 6 or 7 Wins For WVA
The Mountaineers don't have an easy non-conference slate, but it's manageable and it wouldn't be surprising if they started 4-0 ahead of the Texas game. Those early home meetings with Texas and Iowa State could easily decide how the season goes for WVU because they are both must-win if the Mountaineers want a shot at the Big 12 title game.
It doesn't help that they have to travel to Oklahoma following those games, either. West Virginia's offense may not be as good as it was last year, especially with a new quarterback, but the defense has some nice pieces and that could help this team at least contend toward the top of the standings.
Eight wins are possible, but six or seven are more likely for Brown in his first season as head coach with a new quarterback.
WVA takes on Oklahoma on 10/19/19 – Here's our Sooners Betting Preview
2019 West Virginia Mountaineers Football Schedule
Aug. 31 vs. James Madison
Sept. 7 at Missouri
Sept. 14 vs. NC State
Sept. 21 at Kansas
Oct. 5 vs. Texas (opened +4.5)
Oct. 12 vs. Iowa State
Oct. 19 at Oklahoma
Oct. 31 at Baylor
Nov. 9 vs. Texas Tech
Nov. 16 at Kansas State
Nov. 23 vs. Oklahoma State
Nov. 29 at TCU