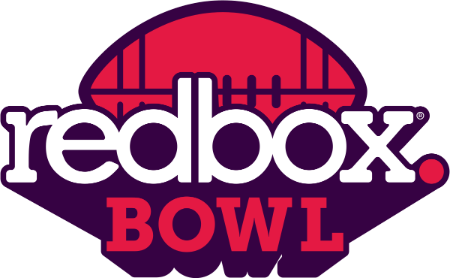 This is a dream matchup… if you like teams who barely made it to a bowl. The Redbox Bowl features two teams who don't always make it to bowls and the one that does more often is the favorite. Cal was an early -6.5 point favorite with an over/under of 43.5 for the game in Santa Clara.
Cal has a major proximity edge and this is the first bowl for Illinois since 2014 and first under Lovie Smith. But maybe none of that matters. The Golden Bears closed the season with back-to-back road wins against four-win teams and also had impressive wins over both Washington schools earlier in the year. Of course, they are 7-5 because they lost to Arizona State and Oregon State.
It was kind of a similar situation for Illinois, who went on a random four-game winning streak late in the year started by the win against Wisconsin. Then again, this is the same team that barely beat Connecticut early and then lost by 19 points to three-win Northwestern in the regular-season finale.
The best unit in this game is Cal's defense and that's why it's favored. The Golden Bears allowed 22.1 points per game and while they struggled against some of the better teams in the Pac-12, they also held Oregon to 17 points.
Outside of the comeback against Michigan State and random win against Wisconsin, the Illinois offense was a mystery. Cal's biggest problem is against the pass, but that doesn't favor the Illini as quarterback Brandon Peters completed 54.6% of his passes on 6.8 yards per attempt.
If he doesn't return from a concussion, Matt Robinson had worse numbers in less action. They'll try and bank on the ground game between Dre Brown and Reggie Corbin, but those guys didn't really find much room late in the season despite rushing for a combined 1,179 yards and 11 touchdowns. Considering Cal allowed 3.5 yards per carry, Peters will have to do something for Illinois to have a chance. 
The situation isn't much better for the Illinois defense because it allowed more than 200 rushing yards per game on 4.3 yards per carry. Of course, it's not like Cal's offense was any better than Illinois', though it did have success when Chase Garbers was healthy.
The sophomore quarterback averaged 8.2 yards per pass and while he had just 10 touchdowns, a lot of that was because he missed time. When Garbers was under center, everything else seemed to work better, including running back Christopher Brown Jr. who averaged just 4.2 yards per carry for 794 yards.
While neither of these teams can be considered good, Cal at least has a good defense that it can hang its hat on and the offense was more fluent when Garbers was healthy. Illinois wasn't consistent on either side of the ball and that won't be easy to bet on even with a spread close to a touchdown.
Cal is 1-6 ATS in its last seven neutral-site games and the over is 6-1 in its last seven against the Big Ten. Illinois has covered its last five as an underdog and the under is 6-0 in its last six at a neutral site.
Our Pick – Interesting matchup between two teams whose seasons were highlighted by 4 game losing streaks that started in September.
Both of these teams gained national attention, for different reasons this year. For Cal, a 4-0 start combined with a stellar defense and a team loaded with returning starters was enough to achieve a ranking of #15 in the nation, before the wheels fell off.
For the Illini, it was a 24-23 upset of then #6 Wisconsin that turned heads.
What makes this matchup particularly difficult to handicap is Chase Garbers. Cal started 4-0 with Garbers leading the way at QB. He broke his collarbone in the Arizona State game, which coincides with Cal's first loss.
Call proceeded to drop the next 3 without Garbers. He came back for the USC game only to get knocked out again with a concussion.
Garbers started the last two Cal games of the season, both wins. So, when Garbers starts, and finishes a game, Cal is undefeated this year.
That's certainly something to keep in mind, especially since we are going to go against Cal here.
You'll here quite a bit about both of these offenses being poor. In the case of Cal, most of that poor offensive play was without Garbers.
For Illinois, perhaps their offense isn't as bad as the talking heads suggest. Sure, if you use yards gained per game, Illinois had one of the worst offenses. 112th out of 130 teams.
But that stat doesn't always tell the whole story. For example, if a team has continuous good starting field position, they don't have to travel as far to score points.
The yards per point stat gives us a better idea as to how efficient an offense might be. When ranking offenses using yards per point, Illinois is #7 in the nation.
The Illini are also +11 in turnover margin, good for #9 in the country, which contributes to their overall offensive rating. Grab a few picks or fumbles in your opponents territory and you don't have to travel as far to score. See how that works?
Perhaps the game that best illustrates that the Illini are a live dog here, is their upset of Wisconsin, one of the top defenses in the country.
Hanging 37 points on a good Michigan State defense further illustrates that Illinois, getting +6.5 or more, figures to be a very live dog here.
Lastly, for our model, this is an across the board sweep. It likes Illinois to either lose by 2 or win outright, depending on the time frame of stats used.
So again, all signs point to Illinois for us in this game with the wild card being the impact Chase Garbers ends up having on the outcome.
Illinois +6.5