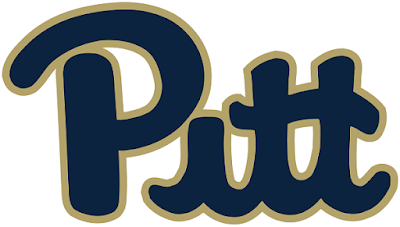 The Pitt Panthers have been listed with a season win total betting line of over or under 6 wins which appears to be the correct number to us.
Pittsburgh surprised almost everyone when it won the ACC Coastal division last year considering its odds expected a finish closer to the bottom of the standings.
That said, the Panthers actually regressed in the underlying numbers and their 6-2 ACC record (7-7 overall) was helped by a subpar conference and favorable schedule.
This team has been wildly inconsistent in Pat Narduzzi's four years and that'll likely be the case again with an over/under of 6 wins, though early money was on the over.
Whipple Brought in to Run Offense
To light a fire under a Pitt offense that scored 25.5 points per game, Narduzzi turned to UMass head coach Mark Whipple to run the offense. His goal is to take quarterback Kenny Pickett to the next level after he finished 2018 with just 12 touchdowns and six interceptions on 6.4 yards per attempt (nine of those TDs came against Albany, UNC, Duke and VT).
Most of his top targets return with Taysir Mack (557 yards), Maurice Ffrench (515 yards, 6 TDs) and Aaron Mathews all expected to have larger roles. However, every other position on the offense is mostly new. A.J. Davis (32 carries) is expected to be the top back, but V'Lique Carter (25 carries) and a slew of other guys are expected to share carries.
It's worse on the Panthers line where only one starter returns. They brought in a transfer from Michigan (Nolan Ulizio), but this unit could have problems gelling throughout the season with so many new faces.
Defense Likely Won't Improve
The Pitt Panthers's bend but don't break defense did its part last season, allowing 401 yards per game, but fewer than 30 points, which was good enough to win the division. The defense could look similar in 2019, though that's not the best thing.
There is a decent amount of experience on the front line, but little depth behind them. Rashad Weaver (6.5 sacks) can be a force on the end with senior tackle Amir Watts in the middle of the line.
Linebacker has new pieces on the outside, but Elias Reynolds at least brings some experience to middle linebacker.
The secondary also has some returning pieces with corner Dane Jackson and safeties Damar Hamlin and Jazzee Stocker, but again, those guys got torched often last year.
Don't Expect Pitt in ACC Title Game for 2019
The Panthers probably won't be much better than a year ago with six or seven wins the likely result again. There's an outside chance for eight wins if Pickett and Whipple come through for the offense, but with a new line, that's unlikely.
It'd be nice if they could win their first four home games to start 4-1 overall, but they opened as small underdogs against both UVA and UCF. To get more than six wins, they'll likely need a road win or two, either at Duke or GT.
Pitt made the ACC title game last year, but the excitement remains limited for this team with questions on both sides of the ball. Neither unit is expected to take a major step forward and that will again result in a middling six or seven wins even with seven home games.
2019 Pittsburgh Panthers Football Schedule
Aug. 31 vs. Virginia (opened +2.5)
Sept. 7 vs. Ohio
Sept. 14 at Penn State
Sept. 21 vs. UCF (opened +2)
Sept. 28 vs. Delaware
Oct. 5 at Duke
Oct. 18 at Syracuse (opened pk)
Oct. 26 vs. Miami
Nov. 2 at Georgia Tech
Nov. 14 vs. North Carolina
Nov. 23 at Virginia Tech (opened +6)
Nov. 30 vs. Boston College