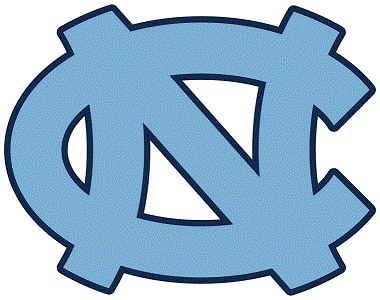 The North Carolina Tar Heels are listed at odds of 75/1 to win the ACC football conference championship in 2019. They are also listed with a season win total of over or under 4.5 wins. Those odds currently available at 5dimes sportsbook.
It was another troubled campaign at North Carolina last season, finishing with a miserable 2-9 record with one of those wins coming against Western Carolina.
However, that doesn't matter anymore with Mack Brown back in the fold. He brings the Air Raid offense with the help of coordinator Phil Longo (Ole Miss), to go with Jay Bateman (Army) on the defensive side. Still, immediate change isn't expected.
QB a Three Man Race
The Tar Heels have a lot of improving to do even if Brown brought in more high-end recruits than usual. That starts at quarterback where it's a three-man race until the fall. Redshirt freshmen Cade Fortin and Jace Ruder saw limited time last season, but true freshman Sam Howell is the prized recruit and did the most in spring.
Oddly, the Heels have the most talent at running back, which isn't usually how the Air Raid works. Michael Carter (597 yards) and Antonio Williams (504 yards) should lead the way again, but Javonte Williams will also see the ball plenty.
While UNC loses its top receiver, it still returns Dazz Newsome (44 receptions, 506 yards), Rontavius Groves, Dyami Brown and tight end Carl Tucker (265 yards).
Given the new offense, those guys should see their numbers jump. The line has a couple younger faces, but that may be a better thing in a new system.
Defense Has Their Work Cut Out
Defense could be the bigger issue, especially if the offense has turnover problems, which it did in the spring. The Heels gave up 218.8 rushing yards and 34.5 points per game last year, but six starters return and it's unlikely they'll be worse.
Seniors Jason Strowbridge and Aaron Crawford lead the line, while linebacker revolves around Dominique Ross, who takes over as the main guy inside. Ross can be a playmaker, but the others are a bit unknown, especially considering former quarterback Chaz Surratt is a backup.
The secondary returns plenty of players that saw action last year, led by corner Patrice Rene and safety Myles Dorn, both seniors.
This group won't be elite, but Bateman should push them to another level, even if that's simply mediocre.
Heels Will Improve in 2019 – But Not Enough
The schedule isn't the best for UNC, even playing in the Coastal division, which is always up for grabs There's no telling how the season will go with a difficult opening slate that features South Carolina (opened +7.5), but also a non-conference trip to Wake and an App. State team who should be a nuisance even with a new coach.
Drawing Clemson in cross-division play doesn't help, either, especially when combined with a game at NC State. With so many questions, it'll be hard to take the over on the Heels with four or five wins looking most likely unless the new quarterback takes off in the Air Raid and the defense can deal with more playing time when the offense fizzles out.
The Heels have a chance to win at least four of their final five, but finding more than two wins in the first seven won't be easy in their quest to reach a bowl.
Tar Heels are at Wake Forest 9/13/19 – Read Our Demon Deacons 2019 Preview
2019 North Carolina Tar Heels Football Schedule
Aug. 31 vs. South Carolina (Bank of America Stadium, Charlotte)
Sept. 7 vs. Miami (opened +6.5)
Sept. 13 at Wake Forest
Sept. 21 vs. Appalachian State
Sept. 28 vs. Clemson (opened +28.5)
Oct. 5 at Georgia Tech
Oct. 19 at Virginia Tech
Oct. 26 vs. Duke
Nov. 2 vs. Virginia
Nov. 14 at Pittsburgh
Nov. 23 vs. Mercer
Nov. 30 at NC State