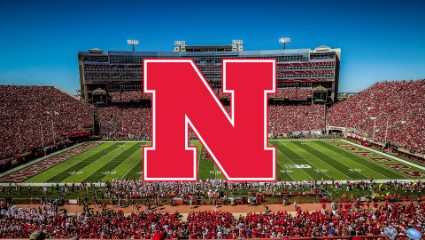 The Nebraska Cornhuskers host South Alabama to kick off the 2019 college football season. Nebraska opened as a -32 point favorite and one way betting action forced that line to move to -35.5 as of this mid August writing.
If there is any intrigue surrounding this game, it's whether or not Nebraska will be able to right the ship after 2 consecutive 4-8 seasons.
58 Years Since Back to Back Losing Seasons
Prior to 2017, the last time a Nebraska football team lost 4 games in a season was 58 years ago. The last time Nebraska had back to back losing seasons was, you guessed it, 58 years ago. It was 1961 to be exact.
To say there is a sense of urgency in Nebraska would be an understatement. The Cornhuskers have traditionally been one of college footballs premier programs.
There's little doubt they'll get the win here in week 1 against South Alabama. The question everyone reading this article wants to know is, will they cover?
Things to Be Aware of – Nebraska Backers
There are lot's of things handicappers need to be aware of in a spot like this. For starters, Nebraska has Colorado on deck next week. Most agree that game will set the tone for the 2019 Cornhuskers. It's a revenge game and it's a winnable game with the Buffs winning 33-28 last year.
Will Nebraksa be looking ahead? Possibly. Even if they aren't looking ahead, if they build a sizable lead early, you can be sure the bench will see some action. no need to risk injury before such a big game.
You can also be sure that Nebraska has spent much of their practice time focused on Colorado. Not South Alabama.
The other thing you need to be concerned about if you're considering Nebraska is their defense. It was a mess last year and needs drastic improvement. Laying 35 points with a defense like that is downright scary.
What Should Happen – Doesn't Always
As a handicapper, I'm more interested in watching this game to see what happens. A mediocre showing and non cover by Nebraska and I'll be the first one in line Sunday afternoon to bet Nebraska over Colorado.
As a handicapper, I can also tell you what SHOULD happen in this game against South Alabama. The Cornhuskers should decimate this team. The talent gap really is that wide. Our model has Nebraksa on top by a score of 65-13 using data from the 2nd half of last season.
Fear not South Alabama fans and those looking to invest in the team. We have a couple if tibits in your favor as well.
In games where two teams have played that have had similar "profiles", statistically, strength, etc. The underdog has been a 75% play against the number. Furthermore, going back many years, 35 point road underdogs have been a profitable 56% against the number.
Our Pick – There is no total posted as of this writing. However, at any number of 60 or less, we'd consider the over as Nebraska could get there by themselves.