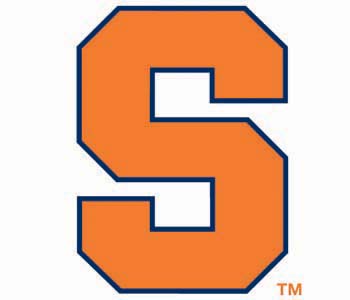 Syracuse Football is listed at odds of 25 to 1 to win the ACC in 2019 by most bookmakers. That puts them in good company, tied with FSU for third best and only behind Clemson in the Atlantic division.
Syracuse kind of came out of nowhere last year and finished with a 10-3 record including a win over West Virginia in the Camping World Bowl.
The Orange benefited from a down ACC, but they also gave Clemson its biggest scare of the season. The question is if Dino Babers can continue that success after finishing 4-8 in 2017.
Tommy DeVito Takes Over at QB
The biggest question for Babers is if offense can keep going with a new quarterback after averaging 40.2 points per game. Sophomore Tommy DeVito is a high-level recruit, but he also doesn't bring the versatility of Eric Dungey, who ran for 754 yards and 15 touchdowns last year.
It's likely the Orange will lean a little more on their running backs between Moe Neal (869 yards, 5 TDs) and Abdul Adams (Oklahoma transfer).
DeVito has options at receiver in Sean Riley (64 receptions, 756 yards) and Nykeim Johnson (565 yards), but also Michigan State transfer Trishton Jackson.
The other issue is on the line where three starters are gone, including both tackles. Syracuse has guys in waiting and another transfer who is expected to start, but it's never easy gelling three new players up front.
Defense Should Lead the Way
The good news is that the Orange should improve defensively after taking a step last year, allowing 27.8 points per game. Senior ends Kendall Coleman and Alton Robinson, both who finished with 10 sacks, are still there to wreak havoc and force turnovers.
That led to seven interceptions for now sophomore safety Andre Cisco, who is joined by a slew of seniors in the secondary. The back end should keep the defense strong, but improvement will depend on what the new linebackers can do.
There are some seniors in tow, but Lakiem Williams and Andrew Armstrong have never been regular starters. This group shouldn't have trouble forcing turnovers and getting sacks again, but getting stops is just as vital.
Another boost is that Syracuse returns its kicker (Andre Szmyt) and punter (Sterling Hofrichter), two of the best in the country last year.
Can Syracuse Win the ACC in 2019?
Once again, the Orange have a manageable schedule with only four road games in ACC play. Sure, they probably need to win the early trip at Maryland before taking on Clemson, but they'll likely be favored.
In this version of the ACC, there isn't one opponent other than Clemson that looks overwhelming. The Orange play Pitt and Duke from the Coastal, while getting to host the likes of BC and Wake.
Reaching nine regular season wins again may surprise some people with a new quarterback, but it's more than possible in this conference, especially if the defense can get to another level.
Beating Clemson is the next logical step, but early in the season, that's a lot to ask from this team with a new quarterback and questionable offensive line.
Even if the Orange lose at NC State and FSU, they could still reach nine wins, though that's best-case scenario, meaning seven wins may be more likely.
At 25 to 1 Odds for Syracuse to win the ACC, we suggest looking for more value with other wagers. The Orange chances of becoming ACC Champ in 2019 look slim.
Clemson comes knocking on 9/14/19. Read our Tigers Betting Preview
2019 Syracuse Orange Football Schedule
Aug. 31 at Liberty (opened -17.5)
Sept. 7 at Maryland
Sept. 14 vs. Clemson (opened +20)
Sept. 21 vs. Western Michigan
Sept. 28 vs. Holy Cross
Oct. 10 at NC State (opened +6.5)
Oct. 18 vs. Pittsburgh (opened pk)
Oct. 26 at Florida State (opened -3)
Nov. 2 vs. Boston College
Nov. 16 at Duke
Nov. 23 at Louisville
Nov. 30 vs. Wake Forest