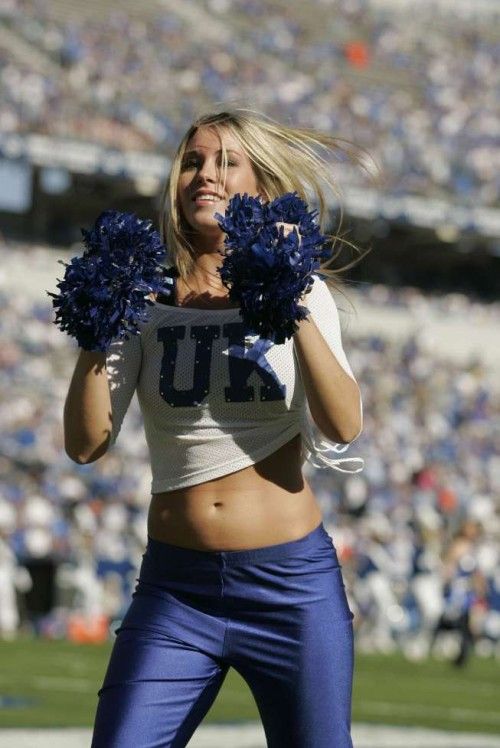 Kentucky is a 12 point favorite over Toledo in week 1 college football betting action with a total of 59.
Kentucky likely hit its peak of relevance last season, finishing 10-3 with a bowl win over Penn State. But all good things must end and that could come as soon as this year with multiple studs gone from last year's group. However, regression may not be seen early due to schedule.
Kentucky Offense Was Mediocre
Kentucky won 10 games last year, but its offense was still mediocre at best, scoring 26.6 points per game. Quarterback Terry Wilson returns with a bigger role likely after throwing for 11 touchdowns and eight interceptions.
Still, it's hard to see this offense taking a pass-first approach even without Benny Snell. A.J. Rose (442 yards, 6.2 ypc) takes over as the top running back while Wilson (547 rushing yards) will also carry the ball a decent amount.
The question is how the line performs with three starters gone. They return left tackle Landon Young from a knee injury, but the right side is completely new. As for the passing game, Wilson will likely stick to the same strategy as last year when he targeted Lynn Bowden (67 receptions, 745 yards) more than everyone else. 
Toledo's Defense Weak
Fortunately for the Cats, some of their offensive issues could be masked in the first game because Toledo's defense isn't a strong suit after allowing 30.2 points per game last year. The majority of starters return on the back end, but the secondary was gashed by most opposing quarterbacks last season.
The Rockets are an offense-first team and that should lead to higher-scoring game. If UK can make some big plays, whether on the ground or through the air, the points will come, but Toledo has the offense to keep up.
The Rockets scored 40.4 points per game last year and most of those pieces return, including at quarterback. Sure, the overall numbers are inflated due to playing in the MAC, but this offense still scored 24 points against Miami, 63 versus Nevada and 27 at Fresno State.
That all happened even with quarterback injuries as Mitchell Guadagni started the season and Eli Peters finished it. No matter who starts under center, this group should be plenty potent, helped by three senior starters back on the line.
Running back is also set with Bryant Koback (917 yards, 14 TDs) and Shakif Seymour (565 yards), though receiver is a bit unknown outside of Desmond Phillips (27 receptions). 
Toledo is All About Offense
Toledo's offense could easily keep this game competitive by itself because even though Kentucky allowed just 16.3 points per game last year, a lot of those playmakers are gone, namely sack master Josh Allen.
While the Wildcats return a few pieces up front, the secondary is inexperienced and it doesn't help that they lost safety Davonte Robinson to a quad injury in preseason. 
UK won games via defense last year, but with so many new faces, that's a hard thing to bet on, especially in the opener. Even then, they beat Central Michigan only 35-20 in last year's opener.
In comparison, Toledo thwarted CMU 51-13 at the end of last season. While that's not a perfect comparison, it's still a relevant one considering this spread is almost two touchdowns.
Sharp Money on Toledo?
This isn't the same Kentucky team as last year while Toledo still has the same high-powered offense, which could be enough to keep the score relatively close.
This game opened at Kentucky -13 and went as high as -15 at some books. Around mid July, this line moved to -12. While the action in terms of bets taken has been fairly balanced, the larger bets have come in on Toledo.
Now, bigger bets don't win more than smaller bets in general. However, you can be sure that the "general public" wasn't hammering Toledo in the middle of July. Point being, that move is likely the result of some folks that bet on college football as something a little more than just a hobby.
Our Pick – Toledo +12