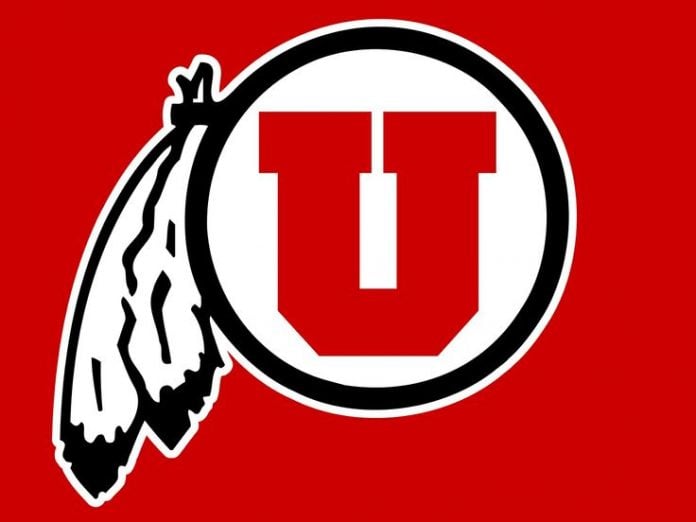 The Utah Utes betting odds for the 2019 football season opened at over/under 8.5 wins with heavy money on the over, as well as +6000 odds to win the National Championship (at 5Dimes Sportsbook).
Utah has consistently been a solid squad under Kyle Whittingham, but last year it finally broke the barrier and made it to the Pac-12 title game.
The Utes took advantage of a weaker conference and even though they lost their first bowl game since 2010, it was a successful campaign at 9-5. While they lost some top talent on the defensive side, the offense returns every relevant piece.
QB Tyler Huntley Back from Injury
Senior Tyler Huntley is back from a collarbone injury, but he still has a lot of improving to do after throwing 12 touchdowns and six picks in nine games last year. His numbers were better than backup Jason Shelley, but this offense has a chance to take another step this year and it won't be possible without improvement from Huntley.
He'll get plenty of help from Zack Moss (1,096 yards, 11 TDs) in the backfield, as well as the return of Devonta'e Henry-Cole from an arm injury.
Even better is that all of the top receivers are back with Britain Covey (60 receptions, 637 yards), Jaylen Dixon (589 yards) and Samson Nacua (362 yards) leading the way.
The downside to the offense could be the line, which has a couple new faces on the right side. If they can get past any early hiccups with the line and new coordinator Andy Ludwig (Vanderbilt), this offense should average more than 30 points per game as long as Huntley comes through at quarterback.
Defense Still Loaded
Utah lost talent defensively, but it's still a loaded unit after allowing just 18.5 points per game last year. The line is a big reason for that because after giving up 101.8 rushing yards per contest, everyone returns.
That means Bradlee Anae and Mika Tafua on the ends and John Penisini and Leki Fotu at tackle, but also all of their backups.
The question is what the rest of the defense can do. A couple senior linebackers are set to start, but they have big shoes to fill.
It's a slightly better situation for the five-man secondary, though there are still a couple new starters to go with studs Jaylon Johnson and Julian Blackmon.
Either way, Whittingham has built this team to be one of the most consistent in the conference due to depth, and that's seen this year with a lot of new starters being seniors.
Betting Under 8.5 Wins May Be the Play
Bettering last year's nine regular-season wins will be tough, but it'll be more than possible as long as it can win at BYU in the opener. That's far from a gimme considering the Cougars won at Arizona and Wisconsin last year.
It doesn't get easier because the Utes have to open Pac-12 play with a trip to USC, their likely main competition in the South. Throw in the home game against Wazzu and trip to UW and reaching 10 wins is a long shot.
At the least, the Utes still have a good chance to win the South division and get to another solid bowl if they can win one of those road games. Ten wins are on the table if the offense can improve, but with some questions on the offensive line, that won't be an easy bet.
New to football betting? Here's a good place to start – How to Bet Football
2019 Utah Utes Football Schedule
Aug. 29 at BYU
Sept. 7 vs. Northern Illinois
Sept. 14 vs. Idaho State
Sept. 20 at USC
Sept. 28 vs. Washington State
Oct. 12 at Oregon State
Oct. 19 vs. Arizona State
Oct. 26 vs. California
Nov. 2 at Washington
Nov. 16 vs. UCLA
Nov. 23 at Arizona
Nov. 30 vs. Colorado