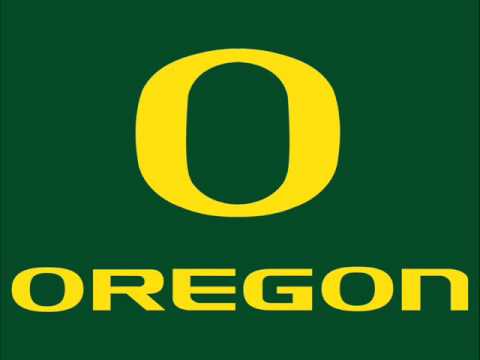 Many preseason predictions have the Oregon Ducks as contenders in the PAC-12 for the 2019 college football season.
Currently they are +200 odds to win the Pac-12 and the 10th-best odds to win the National Championship at +3300. Their over/under also opened a tad higher at 9 wins (at 5Dimes Sportsbook), though early money was on the under.
Things went as expected for Oregon last year even if the offense didn't take off like some hoped. The Ducks managed a 9-4 overall record and a bowl win over Michigan State with their lone non-road loss coming against Stanford in overtime.
Future NFL QB Justin Herbert Leads the Offense
Most of Oregon's hopes revolve around quarterback Justin Herbert, who is expected to be a top pick in next year's NFL Draft. He had a decent 29 touchdowns and eight interceptions on 59.4% completion last year, but coordinator Marcus Arroyo wants a little more, especially after scoring only seven points in the bowl win.
That said, the offense was pretty good, averaging 34.8 points per contest. With almost every relevant piece returning, improvement is possible, namely because of one of the best lines in the country, as all five starters return.
That group should lead the way for a dynamic rushing duo of CJ Verdell (1,018 yards, 10 TDs) and Travis Dye (739 yards, 4 TDs).
The biggest question for the Ducks is at receiver where Jaylon Redd (433 yards, 5 TDs) is the top returnee, though tight end is stocked with Jacob Breeland (377 yards) and Cam McCormick. Any way you look at it, the offense should improve behind a stout line.
New Defensive Coordinator Andy Avalos Takes Over
To reach expectations and win the Pac-12, the defense has to get to another level after allowing 27 points per game. Talent returns at every level, but a lot of talk is about five-star freshman Kayvon Thibodeaux on the line.
He adds to a defense that returns stud linebacker Troy Dye (120 tackles) and three returning juniors in the secondary. Corners Thomas Graham and Deommodore Lenoir have tons of experience while Nick Pickett returns at safety.
The biggest question for this defense is what new coordinator Andy Avalos (Boise State) will provide. He has plenty of experience with the Broncos, but leading a team with championship expectations won't be easy.
Either way, head coach Mario Cristobal appears to know what he's doing after improving Oregon's win total by five games in his first year in charge.
Auburn Game Will Answer Questions Immediately 
The question is how Oregon deals with the early game against Auburn. Win the opener and the sky is the limit for this team, as well as Herbert, who once again has Heisman aspirations.
It also helps that the Ducks only have four true road games so reaching nine wins in the regular season is more than possible.
Getting more than that could be difficult, though, as those road games could all be losses against Stanford, UW, USC and ASU. None of those are freebies and neither is the home game against Wazzu.
This team has tons of hype because of Herbert and the talent returning on both sides of the ball, but improvement has to be made if they want to take that next step.
They struggled with consistency last year and a difficult road slate could cause some problems again. But if Herbert and the Ducks show up in that first game and move the ball against Auburn, there's no reason they can't win the conference.
2019 Oregon Ducks Football Schedule
Aug. 31 vs. Auburn (AT&T Stadium, Arlington)
Sept. 7 vs. Nevada
Sept. 14 vs. Montana
Sept. 21 at Stanford
Oct. 5 vs. California
Oct. 11 vs. Colorado
Oct. 19 at Washington
Oct. 26 vs. Washington State
Nov. 2 at USC
Nov. 16 vs. Arizona
Nov. 23 at Arizona State
Nov. 30 vs. Oregon State