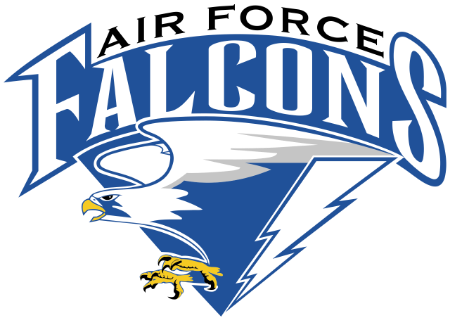 Air Force football initially had their season win total betting line set at over or under 6.5 wins for 2019. Bettors jumped on the over and the line was readjusted to 8 wins. No surprise here, bettors now favor the under.
It's been a troubling couple seasons for Air Force, finishing 5-7 in each of the last two campaigns, a far cry from winning 10 games in 2016. The Falcons will aim to reach a bowl game this season and that should be expected with 15 returning starters.
Veterans Starters at Key Offensive Positions
Yet again, quarterback could be a revolving door between Isaiah Sanders and Donald Hammond, who saw almost equal time last season, though the latter closed the year as starter.
No matter, the offense needs more consistent production and that's possible with four starters back on the line. After averaging 4.76 yards per carry last year, improvement is expected and that could be the push this offense needs.
The backfield returns almost everyone with Cole Fagan (997 yards, 7 TDs) and Kadin Remsberg (583 yards, 3 TDs) the names to know, though a slew of others will get touches in the triple option.
The receivers are new, but that shouldn't matter much in this offense with Geraud Sanders (14 receptions) set to be the top option.
Defense Should Remain Solid
The defense was solid last year, allowing 116.9 rushing yards and 25.8 points per game, and another stout season is possible with starters returning at every level.
Jordan Jackson (12.5 TFL) and Mosese Fifita return on the line, but more pressure will be needed in addition to stopping the run. That's also the task for the linebackers with a slew of juniors joining senior Kyle Johnson.
The secondary should be improved with seniors Jeremy Fejedelem and Zane Lewis at safety and corner, respectively. Surrounding them, the Falcons are filled with depth so it's hard to see them being the weak point of the defense again.
Good Shot at a Bowl for Falcons
Returning to a bowl will be Air Force's goal, but two early road games mean an early losing record is possible. It'd be nice to get at least one win between Navy and Army again, though the Midshipmen should be better than a year ago.
It doesn't help that the Falcons don't get a break after playing at Hawai'i in the middle of the season. It's likely they'll be on the cusp of six wins all year and that means they'll need to win some late road games at New Mexico or Colorado State.
That's possible, but given how many close games they were in last year, there aren't many guarantees on the schedule. Due to a good amount of returning starters, at least five wins should be expected with six or seven a good bet, especially if head coach Troy Calhoun can figure out his quarterback conundrum.
If so, the pieces are around the QB to allow this offense to be more consistent than it has been the last two years. 
Yards Per Point is an important football handicapping stat
2019 Air Force Falcons Football Schedule
Aug. 31 vs. Colgate
Sept. 14 at Colorado
Sept. 20 at Boise State
Sept. 27 vs. San Jose State
Oct. 5 at Navy
Oct. 12 vs. Fresno State
Oct. 19 at Hawai'i
Oct. 26 vs. Utah State
Nov. 2 vs. Army
Nov. 9 at New Mexico
Nov. 16 at Colorado State
Nov. 30 vs. Wyoming