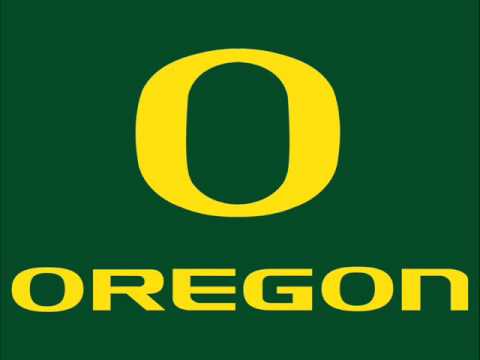 Oregon rebounded in 2019 with a 12-2 record and Rose Bowl win against Wisconsin. The Ducks had a preseason over/under of nine wins and managed to hit the over in mid-November.
While they aren't expected to be as good in 2020, they are still expected to finish at the top of the Pac-12 standings with +5000 early preseason odds to win the National Championship, best in the conference.
The first order of business for head coach Mario Cristobal is finding a new quarterback. He may not have to go far if last year's backup wins the job in Tyler Shough, but that's far from certain.
He was the favorite in the spring, but after the addition of grad transfer Anthony Brown from Boston College, the competition got a bit tighter. While Shough is the favorite, that could easily change before the season, though Brown's injury history is a definite worry.
The other issue is that four linemen are gone from one of the best groups in the country. All-American tackle Penei Sewell is still there, but it'll be hard for the new group to gel with minimal practice time.
No matter the case, the backfield is loaded with CJ Verdell (1,220 yards, 8 TDs), Travis Dye (658 yards) and Cyrus Habibi-Likio (10 TDs) all expected to see carries. The receiving corps also returns some talent with Johnny Johnson (57 receptions, 836 yards) and Jaylon Redd (50 receptions, 465 yards) leading the way.
The Ducks had some consistency issues last season, but they still managed to go for 433 yards and 35.4 points per game. Reaching those numbers will be difficult without Justin Herbert, but if they can come close, that'd be enough, and the addition of coordinator Joe Moorhead could add some luster. The defense is in a tad better situation after they barely allowed 100 rushing yards and 15.7 points per contest last year.
That's because the roster is loaded with numerous returning starters and while stud linebacker Troy Dye is gone, Oregon brings in the best recruiting class in the Pac-12 including linebacker Noah Sewell.
If the five-star linebacker can step in for Dye and not skip a beat, that'd be a huge boost. Otherwise, the back end has numerous playmakers like Thomas Graham and Verone McKinley, while Jordon Scott and Kayvon Thibodeaux stand out on the line.
In fact, Thibodeaux is expected to be one of the best edge rushers in the country. If they can get to another level defensively, that may be enough for another Pac-12 title, assuming the offense doesn't have a massive drop off.
Oregon's goal will be to not look ahead to Ohio State in the second week of the season because North Dakota State is no freebie, especially after a weird offseason. The Bison continue to dominate FCS and haven't lost in two years.
If Oregon can stay competitive against OSU in that early meeting, that'll be a good sign for the Pac-12 campaign, especially with a mostly favorable slate. In addition to a nice draw against the South division, the Ducks get to play Washington, Stanford, USC and Arizona State all at home.
There isn't one road game that stands out on the slate, which not many teams can say. If things go to plan on both sides of the ball, it wouldn't be surprising if Cristobal got his team to another double-digit win campaign and if they only lose to Ohio State, a spot in the College Football Playoff wouldn't be crazy.
2020 Oregon Ducks Football Schedule
Sept. 5 vs. North Dakota State
Sept. 12 Oregon 19 vs. Ohio State 28 (early preseason line ORE +9.5)
Sept. 19 Oregon 49 vs. Hawai'i 15
Sept. 26 Oregon 38 at Colorado 15
Oct. 3 Oregon 26 vs. Washington 17 (ORE -6.5)
Oct. 17 Oregon 28 at California 14
Oct. 24 Oregon 40 vs. Stanford 12
Oct. 31 Oregon 45 at Arizona 18
Nov. 7 Oregon 37 vs. USC 18 (ORE -3.5)
Nov. 13 Oregon 31 vs. Arizona State 13
Nov. 21 Oregon 43 at Washington State 21
Nov. 28 Oregon 41 at Oregon State 20