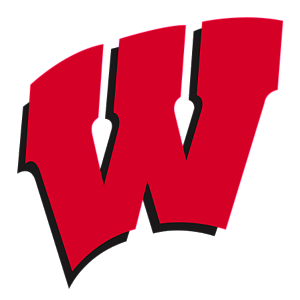 Wisconsin didn't finish last season the way it wanted after opening 6-0, but it still managed 10 wins and appearances in the Big Ten title game and Rose Bowl.
This year isn't expected to be much different according to the odds, as the Badgers have +6000 early preseason odds to win the National Championship, best in the West division and fourth-best in the conference.
While there may be some holes on the offense, Wisconsin surprisingly doesn't have to worry about its quarterback after Jack Coan put in a respectable 2019, completing 69.6% of his passes for 18 touchdowns and five picks.
He may not be an elite option under center, but he did enough for the offense to average 34.1 points per game. Others like Graham Mertz and Chase Wolf could provide competition, but without a real spring, Coan is unlikely to be benched.
The departure of Jonathan Taylor is the main worry, but the Badgers never have issues running the ball with Nakia Watson and Garrett Groshek expected to step into the top roles.
It's a similar case at receiver where Kendric Pryor (278 yards), Danny Davis III (250 yards) and tight end Jake Ferguson (407 yards) step into bigger roles. The line lost three starters, but again that's never an issue for this team. Assuming the line does its thing, the offense should be fine, as long as Coan doesn't fall off with a tad more work.
As long as the offense doesn't fall apart, the defense will keep Wisconsin strong overall after allowing less than 300 yards and 16.1 points per game last year.
The rush defense should be just as good with most of the top options back on the line, namely ends Garrett Rand and Isaiahh Loudermilk. Linebacker is a bit more iffy given the talent lost, but similar to running back and offensive line, this is another area Wisconsin restocks fairly easily.
It also helps that returning starters Jack Sanborn and Noah Burks are still around to ease the transition for newer guys. The secondary is in a similar situation to the line in that it returns almost everyone. Even if injuries come about, they're deep at safety and corner so they should have no issues in that aspect.
The schedule is a bit more difficult than last year, from the opening Big Ten game to getting an always solid App. State squad and Notre Dame in non-conference play.
Throw in trips to Michigan and Iowa, and it wouldn't be surprising if the Badgers struggled to reach 10 wins again. Without an elite offense, there could be some scares, similar to last year's loss to Illinois, and that's in addition to being a preseason underdog in two games (Michigan, Notre Dame).
While Wisconsin's defense will again be one of the best in the conference, new running backs and offensive linemen may be why they fail to reach 10 regular-season wins. Of course, it's possible, especially since they get the rare bonus of not having back-to-back true road games all season, but it won't be easy.
Below are score predictions using data from last season. The sharp handicapper will adjust those scores based on their evaluations of returning talent for all teams involved. One place to start is this ESPN article.
2020 Wisconsin Badgers Football Schedule
Sept. 4 Wisconsin 34 vs. Indiana 15
Sept. 12 vs. Southern Illinois
Sept. 19 Wisconsin 31 vs. Appalachian State 17
Sept. 26 Wisconsin 22 at Michigan 21 (early preseason line WIS +3)
Oct. 3 Wisconsin 25 vs. Notre Dame 19 (Lambeau Field, GB) (WIS +1.5)
Oct. 10 Wisconsin 30 vs. Minnesota 17 (WIS -7.5)
Oct. 24 Wisconsin 41 at Maryland 17
Oct. 31 Wisconsin 36 vs. Illinois 13
Nov. 7 Wisconsin 32 vs. Northwestern 8 (Wrigley Field, Chicago)
Nov. 14 Wisconsin 36 at Purdue 16
Nov. 21 Wisconsin 37 vs. Nebraska 15
Nov. 28 Wisconsin 16 at Iowa 17 (WIS -4)