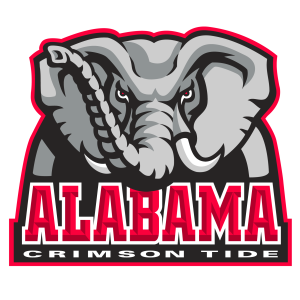 There hasn't been anything too surprising to Alabama's start this season, winning both contests by at least 19 points. Maybe the Crimson Tide haven't had the huge 48-0 win, but that likely has to do with the schedule being only SEC teams.
That trend will likely continue against high-scoring Ole Miss, as Alabama is a -23.5 point road favorites with an over/under of 69 at MyBookie (down from 74).
Ole Miss Can Score
The one thing Ole Miss can do is score, which is why it upset Kentucky last weekend in overtime. Even in the loss to Florida, it managed to put up points thanks to quarterback Matt Corral, who has 715 passing yards and seven touchdowns on 11.9 yards per attempt through two games.
He's focused largely on one receiver in Elijah Moore, who has 20 receptions and 319 yards, something that Nick Saban will likely game plan against. It doesn't help that the ground game has been mediocre, averaging 3.7 yards per carry as a team led by Jerrion Ealy, who has 123 yards.
That said, Corral can also extend plays with his legs and has 101 rushing yards, something that has given Alabama defenses problems in the past.
Ole Miss Defense Questionable
But even if the Rebels score 20 or even 30 points, it wouldn't be surprising if the Tide scored 60. Ole Miss hasn't stopped anyone from moving the ball, allowing a ridiculous 408 rushing yards to Kentucky and 446 passing yards to Florida the prior week.
If Alabama doesn't score at least 40 points in this matchup, it'd be surprising. That's kind of how things went last season with the Tide winning 59-31 and this game will probably go a similar way even without Tua Tagovailoa.
New quarterback Mac Jones has done everything that's been asked of him, averaging 13.4 yards per pass with a 74.5% completion rate. Jaylen Waddle and DeVonta Smith are the big names at receiver with a combined 27 receptions, while sophomore John Metchie had a breakout last week with 181 yards from five receptions.
Even in these high-scoring games, running back Najee Harris hasn't had to do much, rushing for 141 yards and five touchdowns on 4.9 yards per carry. If he gets the carries, he could match that yardage total in this game alone.
Jury Still Out on Bama "D"
Alabama's defense maybe hasn't been outstanding, but that probably won't matter in this game. They'll score plenty and have success however they want to move the ball, while the only way for the Rebs to cover is if they score more than 30 points.
Sure, that's possible, but there's little reason to bet on an underdog to cover when they'll need at least 30 points to do so against Alabama. Unless the Tide take a step back offensively, all signs point to a high-scoring game that features more huge numbers from Jones and the receivers.
Covering will depend on what Corral can do after Ole Miss ran for a surprising 279 yards in last year's 28-point loss. Of course, if that happened again, Alabama would still cover.
Our Pick 
As of this writing on Tuesday, there's still some uncertainty as to weather this game will be played due to Hurricane Delta. It looks to us as though this game will likely not be played, as the storm is projected to impact the area Saturday/Sunday.
Should they play, there's a good chance the game will be played in rain and potentially wind. That being the case, we'd side with Ole Miss.
We were prepared to make a case for Ole Miss getting a boat load of points in perfect conditions. Bad weather will only help.
Ole Miss +23.5