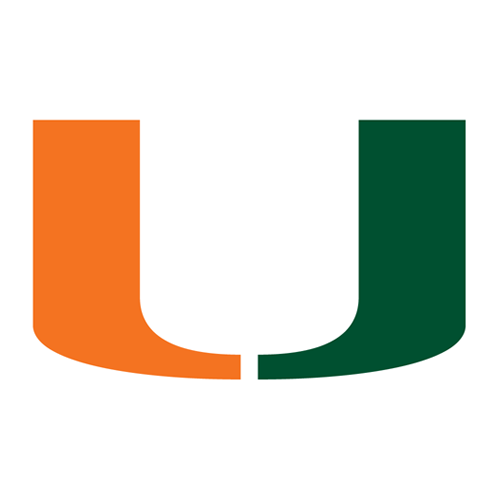 With the addition of Notre Dame, the ACC is a bit more interesting this season, however, the improvement of Miami also can't be forgotten. The Hurricanes have a chance to show they can contend with the big boys in this matchup, though Clemson still opened as -15 point favorites at betonline.
Quarterback D'Eriq King has turned Miami into a national contender, combining an already stout defense with a now potent offense. King may not be the best passer, but he's yet to throw an interception and has been sacked just three times in three games.
He's averaging 7.8 yards per pass to go with 157 rushing yards on 5.6 yards per rush. His presence changes everything for an offense that lacked explosiveness the last couple years. Throw in running back Cam'Ron Harris, who is averaging 8.2 yards per carry with five touchdowns, and they'll carve up most ACC defenses.
Miami Offense Gets 1st Real Test
That's what's happened the first couple games, but Louisville and Florida State may have the worst defenses in the conference. The bonus for Miami is that it got an extra week of rest and preparation before this game, which could come in handy.
Clemson's defense is still elite, but again, it hasn't played an above-average offense yet, most recently allowing 23 points to Virginia, who also have a mobile quarterback who ran for 89 yards.
The other side of the ball is equally intriguing because these teams last played in 2017, meaning Miami has yet to face Trevor Lawrence. It's been a methodical few games for Lawrence and the offense, as he's averaging 11.3 yards per pass on 73.3% completion for seven touchdowns and no interceptions.
Top wideout Amari Rodgers leads with 12 receptions and three touchdowns, and sophomore Frank Ladson has been a nice option as the No. 2 receiver. As for Travis Etienne, it's business as usual, rushing for 243 yards on 6.2 yards per carry while also adding 172 receiving yards on 19.1 yards per reception. 
Canes Held Louisville to 6 in 1st Half
Miami's worst defensive outing came against the high-powered Louisville offense and even then, the Cardinals scored just six points in the first half. Clemson may have the higher-end players and have been the best team in the conference for years, but Miami has the chance to show it's a legitimate threat.
The question is if King's arm will be enough to keep Clemson's defense from focusing on the ground game. Then there's Trevor Lawrence against the Hurricanes, which should be a fun matchup and is probably the toughest defense he'll face in the regular season.
This game is under the lights for a reason and while it's rarely been a good idea to bet against Clemson in ACC play the last few seasons, there are reasons to take the underdog in this spot, given that the spread is over two touchdowns.
The 'Canes have the defense to compete, but it's up to King to keep the score close and have a chance for a possible upset.
Our Pick
Rarely do we see a double digit underdog attract the majority of the early betting action (and money) especially when that game is against a nation powerhouse like Clemson.
But such is the case here as all of the money flowing in thus far has been on Miami. The game opened -15 and is now -14 and if the money continues to flow those 14's will disappear as well.
There's a chance that we'll see just how much of an impact D'Eriq King can have on a game here as he's the main reason Miami is receiving so much love. His ability to run keeps a defense honest and has propelled this Miami team into the limelight.
We give King, combined with the Miami "D" a chance to make a game of this.
Hurricanes +14