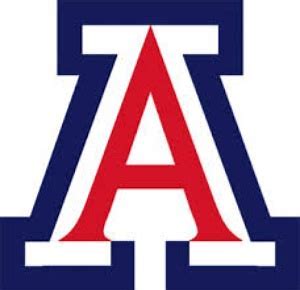 Things haven't exactly gone to plan for Kevin Sumlin, who has a 9-15 record in his two years at Arizona. Despite inheriting a young, flashy quarterback, the Wildcats have struggled to put things together and last year's seven-game losing streak to close the campaign didn't help.
It's expected to be a similar scenario in 2020 as seen in the early preseason over/unders at 5 wins with +300 to 1 National Championship odds (mybookie), placing them below the top tier in the Pac-12 South.
Grant Gunnell Takes Over for Kahlil Tate
With Kahlil Tate gone, Arizona's offense is in the hands of Grant Gunnell, who attempted a pass in eight games as a freshman last year. The expectations are somewhat heavy after he averaged 8.0 yards per attempt for nine touchdowns and one pick.
While the line hasn't been a bright spot the last couple years, it has done enough as the offense averaged 4.6 yards per carry last year. With a decent amount of starters returning, that group should be enough to get the offense to improve from a disappointing 26.9 points per game despite averaging more than 440 yards.
The good news is that the skill players are mostly the same except for J.J. Taylor at running back. It's likely the backfield will be a committee with Gary Brightwell (390 yards, 5.9 ypc) and Nathan Tilford (228 yards, 6.2 ypc) leading the way.
The receiving corps is also set as Jamarye Joiner (552 yards), Brian Casteel (45 receptions) and Tayvian Cunningham are still in the mix.
Defense Was Nonexistent in 2019
Unfortunately, the defense is another story after posting some of the worst numbers in the country, allowing 471.4 yards and 35.8 points per game. New coordinator Paul Rhoads has a big task on his hands and one that will likely take time.
The front seven is one area that must improve given the amount of players returning. End Kylan Wilborn should be the biggest playmaker up front, but linebacker is where the studs are between the trio of Tony Fields, Anthony Pardy and Colin Schooler.
If the front can stop the run and get to the quarterback, that'll boost a secondary which was often helpless at times last season. With a decent amount of experience in the secondary, some improvement has to be made.
2-0 Start Crucial
The important thing for Arizona is to start 2-0, especially after it lost the opener at Hawai'i last year. Win those games and the schedule looks somewhat better, though there are still plenty of problems.
The lone bonus for the Wildcats is that they get five Pac-12 home games this year. The downside is that they may be favored in only one of them (Colorado) because teams like USC, Oregon and ASU are expected to be near the top of the standings.
The other downside is that they get both Washington and Oregon in cross-division play. Six wins is an extremely tall task for this squad unless Gunnell goes to another level and Rhoads unlocks the defense. Given that both of those things seem unlikely, taking the under five wins is a good play.
2020 Arizona Wildcats Schedule
Aug. 29 vs. Hawai'i (early preseason line AZ – 10.5)
Sept. 5 vs. Portland State
Sept. 12 vs. Stanford
Sept. 19 at Texas Tech
Oct. 3 at UCLA
Oct. 9 vs. Colorado
Oct. 17 vs. USC
Oct. 23 at Washington
Oct. 31 vs. Oregon
Nov. 7 at Utah
Nov. 21 at Oregon State
Nov. 28 vs. Arizona State