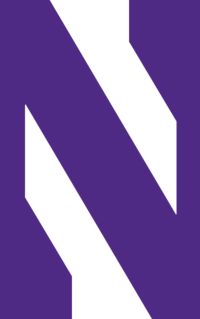 Everything kind of went wrong for Northwestern last year, finishing 3-9 overall with its lone Big Ten win coming in the season finale. Pat Fitzgerald had won a bowl game each of the prior three campaigns, so it was a bit of a surprise and the main reason they're expected to bounce back.
Of course, that bounce back is on the verge of a bowl with oddsmakers posting an early preseason over/under of 5.5 wins with +500 to 1 odds (5dimes) to win the National Championship, again near the bottom of the standings.
No Offense Last Season
It'll be surprising if the offense doesn't improve after managing 297.1 yards and 16.3 points per game. That's especially the case because of the addition of coordinator Mike Bajakian, who comes over from the dominant rushing attack of Boston College.
The lack of a real offseason didn't help an already iffy quarterback room. Hunter Johnson has the pedigree coming over from Clemson, but he battled injuries and wasn't any better than the other three guys last year. The addition of Indiana's Peyton Ramsey adds an experienced, competent quarterback to the bunch and could be the key. 
The offensive turnaround starts on the line which is led by experienced senior Rashawn Slater. Despite bad overall numbers, the offense still managed 4.1 yards per carry last year and that could be its calling card again under Bajakian.
The backfield should be loaded if everyone can stay healthy between Drake Anderson (634 yards), Isaiah Bowser (204 yards) and Evan Hull (286 yards). But outside of receiver Riley Lees (430 yards), someone else will have to help the QB with most of the top options back.
Defense Carried the Team in 2019
If the offense can improve just a tad, the defense may be good enough to get this team to a bowl game again after allowing a solid 335.7 yards and 23.6 points per game last season.
In addition to returning some studs, the Wildcats add numerous players from what is considered the best recruiting class in school history. Linebackers Paddy Fisher and Blake Gallagher lead the way and should keep this group stout again.
The hope is that the experience young guys got last year will help this year. That's most relevant on the line between the likes of PJ Spencer and Adetomiwa Adebawore because the secondary is mostly full of upperclassmen.
Bowl Game Possible
The early Big Ten schedule doesn't do Northwestern any favors, but at a minimum, three non-conference wins should be attainable. Finding three more wins in conference play is the next task and two of them are obvious options at home against Maryland and Illinois.
While the Wildcats aren't going to return to the Big Ten title game like in 2018, they should be better than a year ago, assuming quarterback doesn't continue to be a wasteland.
They should be set for five wins if all goes right and they have talent to beat others like Nebraska or Purdue. On the downside, those seven games may be their only chances to win because the five road games in conference play are unkind.
2020 Northwestern Wildcats Schedule
Sept. 5 at Michigan State
Sept. 12 vs. Tulane
Sept. 19 vs. Central Michigan
Sept. 26 at Penn State
Oct. 3 vs. Nebraska
Oct. 17 vs. Maryland
Oct. 24 at Iowa
Oct. 31 at Purdue
Nov. 7 vs. Wisconsin (Wrigley Field, Chicago)
Nov. 14 vs. Morgan State
Nov. 21 at Minnesota
Nov. 28 vs. Illinois