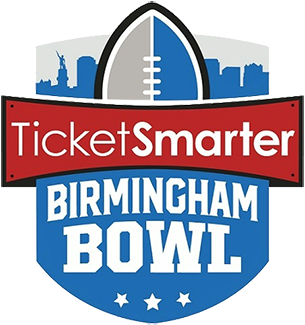 Cincinnati would've liked to have been in a better bowl, but that won't stop them from wanting to secure back-to-back 11-win seasons. Unless Boston College vastly improved in the last three weeks, it should get there. The Bearcats were -7.5 point favorites with an over/under of 55.5 a week before the game in Birmingham.
Cincinnati had a great season and then it played Memphis. After losing the final two games by a combined 15 points, it gets to play Boston College, while Memphis takes on Penn State. The Bearcats weren't overly dominant, but they had some nice wins, dominating at Marshall and home against UCF. While they barely beat USF and Temple late, they battled in both losses against Memphis.
It was a little different for Boston College, who lost to Kansas by 24 points early in the season. Of course, it also beat Virginia Tech and won at Pitt in the finale to secure a bowl berth. The Eagles were incredibly inconsistent and that's the only reason this game is so hard to bet. 
That said, there is a noticeable defensive edge for the favorite because BC had some of the worst numbers in the country allowing 480 total yards per game with 299.6 of those coming through the air. Plus, they also allowed 4.6 yards per rush, so Cincy can attack them however they want.
The Bearcats were a run-first team behind Michael Warren II, who had 1,160 yards and 14 touchdowns, but quarterback Desmond Ridder also carried the ball plenty and rushed for more than 700 yards if you don't include sacks.
That'll be their first route of attack because while the BC pass defense is brutal, Ridder closed the season with some ugly games and didn't have a touchdown in his final three starts. He showed potential early and threw four touchdowns at Marshall, and the hope is that the month of preparation gets him back on track.
The main thing that matters on the other side of the ball is rush defense. Cincinnati was stout, allowing 3.7 yards per carry, though it struggled in the final two losses against the dynamic Memphis offense.
The difference is that the Eagles can only do one thing and that's rush the ball. Running back AJ Dillon declared for the NFL Draft and won't play in this game after racking up 318 carries. Backup David Bailey had 140 carries for 816 yards and seven touchdowns on 5.8 yards per carry, and will likely see most of the work.
Unfortunately, they couldn't pass the ball and sophomore Dennis Grosel decided he was better running than passing in the final couple games. While he had some big plays against FSU and Syracuse, he completed less than 50% of his passes on 138 attempts.
There's a chance BC can find some running room and Ridder struggles to capitalize against a bad pass defense, but those aren't easy to bet on. This will be the first game for the Eagles under interim coach Rich Gunnell, who was the WRs coach, while Luke Fickell and Cincy beat Virginia Tech 35-31 in last year's bowl game. 
The over has hit in Boston College's last four bowl games, but the Eagles are 1-5 ATS in their last six non-conference games. The under has hit in Cincinnati's last six on field turf and the Bearcats have failed to cover their last four bowl games (four-point win as -5 point favorite last year).
Our Pick – One of our models has BC pulling the outright upset here. Due to questionable motivation and the coaching situation, we'll tread lightly here, but it's BC call.
Boston College +7.5