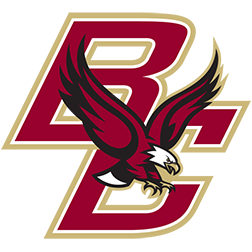 Duke will host Boston College one week after going head to head with Notre Dame on the road. It will be BC's first time taking the field in 2020. Duke is currently favored by 5.5 with a total of 52 at bovada.
Once again in a week 2 match up we have a team with a game under their belts against a top 25 team (Notre Dame) and a team taking the field for the first time. That scenario almost always favors the team who played already as most teams show vast improvements between weeks 1 and 2. Having played a quality opponent magnifies that edge.
Making matters potentially worse for Boston College is the fact that BC ushers in a new coaching staff and all of the growing pains that come with that move.
Putting the above scenario and coaching changes aside for a moment, just going off of last years results, this game would figure to be a toss up. In fact, our model, using data from different time frames can't come up with a consensus winner.
Using full season data our model has Duke by 6. When using just the last 7 games for both teams, the model has BC on top by 7. Also looking at common opponents, we see mixed results for both teams.
The feeling here is that the coaching change and the fact that Duke played last week will impact this game and favor Duke. We expect Duke, off a loss, to bounce back this week at home as BC gets it's feet wet with COVID football. Duke -5.5