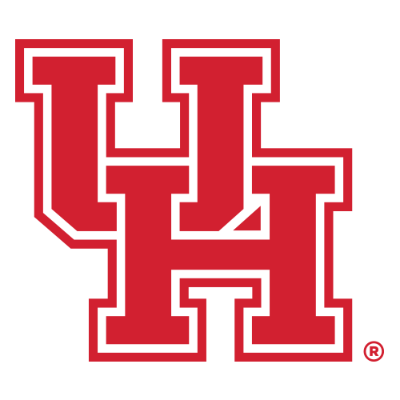 Houston finally played its opener last weekend after its first three games were postponed due to COVID-19. While it wasn't the cleanest game, the Cougars still managed to open with a win and now face a ranked and undefeated BYU squad.
BYU already has four wins, though is coming off maybe its worst performance of the season. That didn't stop BYU from opening as a -4 point favorite with an over/under of 61 AT BETONLINE.
BYU Has Three Games in Hand
BYU has three more games of practice, which isn't entirely fair and is likely added into the spread. That said, as a -34 point favorite last week, the Cougars won just 27-20 despite reaching almost 500 total yards. Prior to the close win against UTSA, they dismantled all prior competition, handling Navy, Troy and Louisiana Tech.
As for Houston, it was sloppy as expected in its opener, going down 24-7 early before mounting a comeback. Maybe the most impressive part was that the Cougars turned it over five times against Tulane, yet they still won 49-31, racking up 42 points in the final three quarters.
The other highlight was that the defense was stout, allowing just 211 total yards from 5.6 yards per pass and 1.6 yards per rush. Tulane may not be an elite team, but it scored 66 points against Southern Miss the previous game.
Houston "D" has Hands Full
The Houston defense will have its hands full against BYU, which has carved apart every opponent in the first month. Quarterback Zach Wilson is the main reason for that, averaging 12.3 yards per attempt for eight touchdowns while only being sacked once.
Top receivers Gunner Romney (22.6 yards per reception) and Dax Milne (24 receptions) ave run away from opposing secondaries, while running back Tyler Allgeier is averaging 7.4 yards per carry.
Houston's defense was solid in the opener, but that wasn't one of its strong suits last season, allowing 34 points and more than 460 yards per game. There's a chance the defense takes a leap in the second season under Dana Holgorsen, but it's still early and hard to get a full read.
Houston Offense Potent
On the other side of the ball, Houston has the offense to compete and still scored 40-plus points despite racking up turnovers last week.
Turnovers appear to be an issue for quarterback Clayton Tune after having 11 TDs and 9 INTs last season, but he still averaged 9.7 yards per pass in that first game and is potent as long as Marquez Stevenson is running routes for him.
The backfield is also stocked with Kyle Porter, Kelan Walker and Mulbah Car all experienced, viable options.
The question is if Tune can hold on to the ball because BYU's defense has been excellent through four games, allowing 250 yards and 11 points per contest. If Tune's turnover issues pop up again, that could lead to a lot of short fields for BYU's offense and coming back from a 17-point deficit probably won't be as easy in this matchup.
BYU has been one of the early stories of the season and while Houston played great in the second half of its opening win, BYU is a much different opponent. With solid play in all three phases of the game to go with three more games of experience, BYU may get most of the early money with a spread just over a field goal.
Our Pick
Tough game to handicap. No recent history between the two. One team playing it's 5th game while the other is playing in only it's 2nd.
Many are pegging BYU as potentially going undefeated and in the National Title picture. But the truth is, BYU has an incredibly soft schedule and we'll never find out for sure just how good, or mediocre this team is, unless they tank.
Houston was a 4-8 team a year ago and played a more difficult overall schedule than BYU. One area where they didn't lack, was offensive production which can make them a very dangerous home dog in this spot.
We'll shy away from making this a strong opinion based on the unusual circumstances here, with one team well into their season and the other just beginning.
But we give Houston a shot to be a live dog here if they can overcome the obvious disadvantage in games played and the OVER may be worth a look as well.
Houston +4 and OVER 61