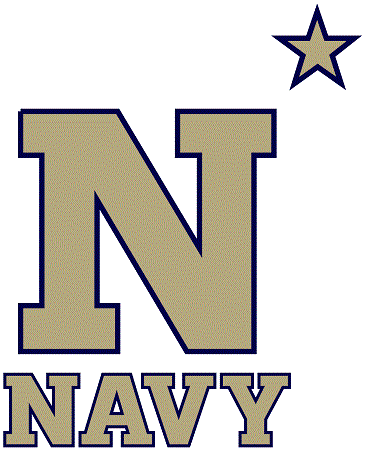 College football returns in a limited capacity, but at least it's back. This matchup takes center stage Monday night on ESPN in a revised schedule.
Originally playing mostly on the West Coast, BYU had to change the majority of its schedule, while Navy had to replace its meeting with Notre Dame that was set to take place in Ireland.
In what's set to be an unpredictable season, oddsmakers didn't know where to go with this matchup as BYU was a -1.5 point favorite with an over/under of 52.5 points a week before the game (seen at 5Dimes).
BYU Up and Down Last Season
The Cougars were all over the place last year (finished 7-6) and the hope is that quarterback Zach Wilson figures things out. The junior's numbers dropped last season as a full-time starter en route to 7.5 yards per attempt and just 11 touchdowns compared to nine interceptions.
If he comes out gunning, BYU gets an immediate edge in this matchup because its ground game should already be set to move the ball behind Sione Finau (coming off ACL tear), Lopini Katoa and Devonta'e Henry-Cole, and a strong offensive line.
However, finding that success will be far from easy, traveling to the East Coast against what was an improved defense last season.
Navy Defense Returns 6
With six returning starters, including middle linebacker Diego Fagot, the Midshipmen's defense should be enough to keep them in contention in this matchup. They lost two games last season and often handled opponents who struggled on the offensive end.
The question is how Navy looks offensively with a new quarterback leading the way. They had a similar problem two years ago and things turned out for the worst as the triple-option couldn't work without the right guy running the show.
Senior Dalen Morris is set to start this matchup, but his experience is limited, totaling just five rushes the last two years. Experienced tail backs like CJ Williams, Jamale Carothers and Nelson Smith help, but if Morris or Perry Olsen can't make the right decisions, that won't matter.
Similar to Navy, BYU's defense is also in a decent situation with the majority of its front seven returning, highlighted by a couple senior linebackers. That said, the Cougars were far from consistent last season, which led to mid-year losses against teams like Toledo and USF.
While they didn't face a triple-option team last year, the thought is that this being the first game of the season, they'll have ample time to prepare.
There are reasons to take both teams in this matchup, but nothing stands out. It makes sense to take Navy as a home underdog because it's not like BYU's offense is going to overwhelm the Mids unless Zach Wilson got to another level in the offseason.
Sure, the Mids have a new, unknown quarterback, but with enough talent around him, that could be enough to win the opener.
Our Pick
This game figures to be entertaining to say the least. More importantly, it's a college football matchup between two high profile teams which will serve to quench the thirst of football fans nationwide.
Had this game been played towards the end of last season, we would have had Navy winning comfortably.
Obviously, things have changed for both squads and no change is greater than Navy having to replace Malcom Perry at QB. This kid was such an offensive threat that he was drafted as a receiver by the Dolphins!
Still, we can't get away from the potential mindset and distractions of BYU. This game wasn't scheduled until August.
BYU went from, are we playing football this year? To, yes, we're hopping on a plane, flying across the country (and all of the covid nonsense that goes along with that) and we're going to take on an option offense.
In what shapes up to be a fairly even game, we have to side with the team NOT traveling, home safe in their "bubble" with far fewer distractions. Running the option doesn't hurt either!
Navy +2