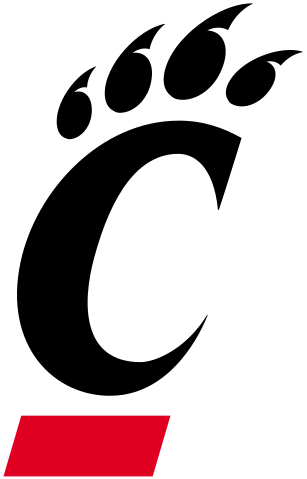 The AAC isn't viewed as one of the best conferences, but this may be one of the best matchups of the season. Cincinnati is blowing out everyone in the conference and ranked in the top 10 of the AP Poll, while UCF is having a down season, albeit it still has one of the most-efficient offenses in the country.
Playing on the road, the Bearcats opened as -3.5 point favorites with an over/under of 61.5 and that line has been drive to -6 at Betonline and Mybookie as of Monday afternoon.
Bearcats Dominating
Cincinnati's defense has been dominant, allowing 301.1 yards and 12.4 points per contest. Defense was why Cincy won last year's matchup 27-24 as it picked off UCF's quarterback three times. But while the Bearcats are dominating on that end, they're also averaging 41.6 points per game en route to a 5-2 ATS mark (UCF is 2-5 ATS).
Quarterback Desmond Ritter hasn't been elite, but he's been good, completing 66.7% of his passes on 8.1 yards per attempt for 14 touchdowns and six picks. He's maybe more lethal on the ground where he has 469 yards and nine more touchdowns on 8.8 yards per attempt.
He doesn't have a favorite wide out with six players recording between 10 and 22 receptions. Helping him in the backfield is Gerrid Doaks, who has 563 yards and seven touchdowns on 5.2 yards per carry. Ridder is more efficient running the ball, but he can sling it when needed, though interceptions have been a minor issue.
UCF Defense Questionable
The main reason UCF has two losses is because of its defense which is allowing almost 450 yards and 28.7 points per contest. While that's the case, they've looked better in recent games and that could be a reason for some money on the Knights.
They held Temple to 13 points last week and more importantly kept a potent Houston offense to 21 points before that. While they gave up 50 points to Memphis, they've been better in recent games. 
UCF has a chance in this spot is because of its offense which is averaging 44 points per game behind Dillon Gabriel, who is torching every defense. If they didn't have a loss, he'd be in the Heisman conversation, averaging 9.8 yards per attempt for 2,774 yards, 23 touchdowns and only two interceptions in seven games.
Most of his looks go to two receivers in Marlon Williams and Jaylon Robinson, who have a combined 104 receptions and 12 touchdowns. Similar to prior seasons, they have a two-man backfield, as Otis Anderson and Greg McCrae both have more than 530 rushing yards and at least 5.4 yards per carry.
Both of these offenses are top of the line, but it wouldn't be surprising if this matchup was a repeat of last year in which the defenses were more of the storyline. Then again, the offenses are potent and there's a chance each team heads to 40 points with numerous big plays. No matter, this should come down to the final quarter with the better defense (Cincinnati) possibly being the biggest difference.
Our Pick
One of the problems with writing up games for a website is drastic line moves. Such is the case here as Cinci opened at -3 at a few books and has now moved a full 3 points as of Monday and may keep going.
We liked the Bearcats alot at -3. Not so much the more this number keeps moving. To be clear, our model has Cinci winning by 13 to 17 points. So we still have a cushion but keep in mind that sharp players don't win by laying -6 when they could have layed -3.
Cincinnati -6