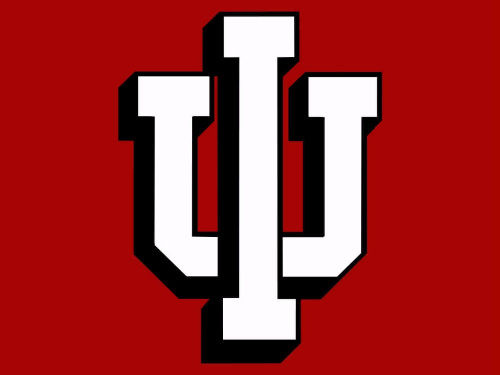 No one projected this to be one of the most important games of the Big Ten season, but Indiana and Ohio State are both undefeated and ranked in the AP Poll top 10.
Indiana has been the bigger surprise, already taking care of Penn State and Michigan, while Ohio State got the week off after Maryland had COVID issues. The Buckeyes opened as -21.5 point home favorites with an over/under of 64.5.
When these teams met early last year, it wasn't close as Ohio State won 51-10, all 51 of those points coming in the first three quarters. Quarterback Justin Fields wasn't needed as the Bucks ran for 306 yards on 7.3 yards per carry.
Indiana 1.4 YPC in 2019
Their defense did the rest as the Hoosiers mustered just 1.4 yards per carry and Peyton Ramsey was limited to 4.9 yards per pass. A repeat may not happen again, but it's been hard to get a good read on most Big Ten teams this season.
Indiana was lucky to beat Penn State in the opener and while they took care of both Michigan schools, that isn't overly impressive this season. Their opponents have a combined 3-13 record with the lone win outside of those four teams being Michigan over Minnesota in the first week.
Of course, the same could be said about Ohio State, though their wins have been undoubtedly more dominant. Not to mention, they're getting more than a week to prepare for this matchup, as the Maryland game was called off before last weekend.
Both defenses are still fairly unknown and while the Hoosiers are allowing less than 20 points per game, they gave up 35 points in their opener and allowed the Nittany Lions to rush for 250 yards.
Buckeyes Offense Potent
That's the main problem because OSU's offense remains one of the best in the country behind Justin Fields, who is completing 86.7% of his passes on 10.9 yards per attempt for 13 total touchdowns (two rushing).
He's mainly focused on two receivers in Garrett Wilson and Chris Olave, as they've combined for 42 of Fields's 72 completions. The ground game isn't as dominant as a year ago, but it's good enough against most teams in the Big Ten with Master Teague and Trey Sermon splitting the work, both averaging less than five yards per carry.
Buckeyes Defense Their Weak Link?
The question for OSU is its defense, which gave up 27 points to Rutgers last game. Sure, the Bucks are allowing a lot of points in the fourth quarter when backups are playing, but that counts for backdoor covers, which wouldn't be surprising in this spot.
IU quarterback Michae Penix is getting a lot of attention, but he's not torching opponents, averaging 7.1 yards per attempt for nine touchdowns and three interceptions.
He's had good games, but Indiana has been leading the entire way the last three games, which means he hasn't had to play from behind except in the opener against PSU. Similar to Fields, Penix is focusing on his top two receivers between Ty Fryfogle and Whop Philyor who each have 24 receptions.
An issue that could come back to bite them is that running back Stevie Scott is averaging 3.6 yards per carry, which definitely won't cut it against Ohio State.
Indiana is surprisingly undefeated, but Ohio State is in a different weight class, which could be enhanced with an extra few days of preparation.
The Buckeyes dominated this matchup last season and while it could be closer this time, it'd be surprising if Fields didn't get his team another double-digit win.
Our Pick
Let's put this in perspective. These teams have played almost every year for over 100 years. If we go back to 1952 to the present, Ohio State is 56-2-2 against Indiana. Those two wins came in 1987 and 1988. The average margin of victory in those 60 games is 20 points.
An obvious class difference that won't change in anyone's lifetime that's reading this now. An Indiana win would be epic to say the least.
But the question isn't can Indiana win, it's can they cover. Well, we don't have to go back to 1988 to find a margin less of than 21 points. We only have to go back a few years. In 2016 is was a 21 point margin. In 2015 it was 7 and in 2014 it was 15.
So yes, Indiana teams CAN come within 3 TD's of Ohio State and those Buckeye teams were 12 and 14 win teams. The question then becomes, can THIS Indiana team come within 3 TD's? Is THIS Indiana team better than those mentioned above?
We think the answer is yes. Those Indiana teams were losing teams. This Indiana team has the majority of it's starters back from a 2019 team that was 8-5 and is off to a 4-0 start.
This will be one of the biggest games the Hoosiers have played in years. They catch a break in that they don't have to play it in front of 100k unfriendly fans.
All of our methods for making a number on a football game get stronger with more data of course. Unfortunately, Ohio State has played just 3 games to Indiana's 4. Yet all of our methods suggest a margin of less than 21. Also keep in mind they have each played a schedule of about the same strength thus far.
Indiana + for the 1st quarter
Indiana + for the 1st half
Indiana +21 for the game