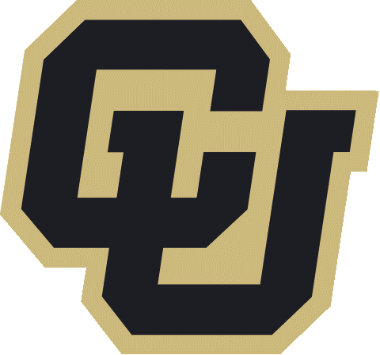 Coming off a down 5-7 season, Colorado was put in another bind when head coach Mel Tucker went elsewhere in February. Karl Dorrell was hired shortly after and while he has collegiate experience at places like UCLA and Colorado (1995-98), he's been in the NFL since 2015.
Throw in the pandemic and it's a tall task ahead for the Buffaloes who had an early preseason over/under of 3 wins (at 5Dimes) with the worst odds to win the Pac-12 at +150 to 1.
23.5 PPG Not Enough
Darrin Chiaverini is again the coordinator after serving as assistant head coach last season. His familiarity with the offense definitely helps, but this group averaged just 388.5 yards and 23.5 points per game last season.
Throw in an unknown at quarterback and it's not going to be easy to improve those numbers. Tyler Lytle has served as backup the last couple years, but he has just six career pass attempts, while his competition is also mostly inexperienced. The line returns just two starters but it's not expected to drop off much, if at all.
The strong suit of the offense undoubtedly comes at running back where Alex Fontenot (874 yards, 5 TDs), Jaren Mangham (441 yards, 3 TDs) and true freshman Ashaad Clayton should all see carries.
Receiver is also fairly stocked led by K.D. Nixon (465 yards) and Dimitri Stanley (312 yards), as well as upcoming Daniel Arias and tight end Brady Russell (221 yards).
The skill players are nice, but with questions at quarterback and on the line, this offense may not improve as much as needed.
32 PPG is Too Many!
The hope is that the defense can continue to improve under coordinator Tyson Summers after they somewhat figured things out late last season in wins against Washington and Stanford. Of course, they still allowed 441.9 yards and 31.8 points per game.
The biggest thing for the defense is the amount of returning talent with every piece expected back on the line including senior end Mustafa Johnson. Linebacker Nate Landman has led the team in tackles the last two seasons and has experience around him at the other three linebacker spots.
Throw in players returning from injury in the secondary along with safeties Derrion Rakestraw and Mark Perry, and this group should get to another level.
Tough Schedule Doesn't Help
Unfortunately, the schedule doesn't help Colorado this season even with five home games in Pac-12 play. The problem is that they could lose all three non-conference games if things don't go to plan for the quarterback, even the opening trip to Colorado State.
There will be opportunities for conference wins at home against UCLA and Wazzu, as well as at Arizona, but beating better teams in the conference will be difficult. This team had an experienced quarterback last season and that led to some upsets.
This season, a new quarterback will likely limit those upsets which is why the under is so low. The Buffaloes could hit four or five wins, but they'll need the defense to really pick up the slack.
2020 Colorado Buffaloes Schedule
Sept. 5 at Colorado State
Sept. 12 vs. Fresno State
Sept. 19 at Texas A&M
Sept. 26 vs. Oregon
Oct. 9 at Arizona
Oct. 17 vs. UCLA
Oct. 24 vs. Arizona State
Oct. 31 at USC
Nov. 7 vs. Washington State
Nov. 14 at Stanford
Nov. 21 at Washington
Nov. 28 vs. Utah