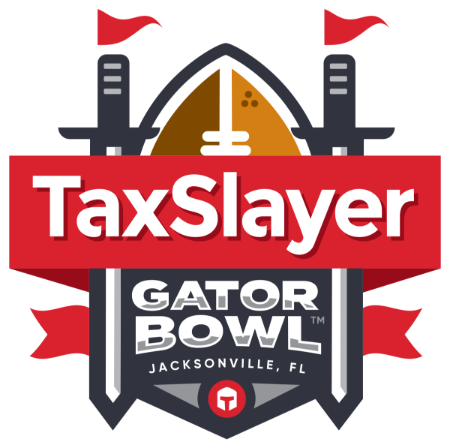 #23 North Carolina State Wolfpack (8-3 7-4 ATS) vs. Kentucky Wildcats (4-6 4-5-1 ATS)
North Carolina State ended the season well and in the Gator Bowl face Kentucky, who were two games under .500 UK played in the tougher SEC, which is why they are a 2.5-point favorite in this bowl game and the total sits at 51.5.
The public has slightly backed NC State in this game, as they opened as a 3-point underdog, and as of Saturday, December 26th they are a 2.5-point dog.
This game is being held at the neutral site of TIAA Bank Field in Jacksonville, Florida.
NC State won their last four games of the season and their three losses came facing ranked teams.
Kentucky is playing in a bowl game for a fifth straight season and they have to feel a little lucky with the rule changes in this pandemic-season, which threw out needing six wins for the post-season.
The Wildcats did not beat one team that ended the season with a winning record. They were not a high-scoring team but did play pretty good D giving up an average of 26.4 ppg.
NC State won their last four games and all three of their losses came against ranked teams. They have a legit passing offense and, overall, averaged 31.1 ppg.
Kentucky has covered the spread in their last seven non-conference games and NC State has only covered in one of their last eight games facing teams from the SEC.
Icing on the Cake
Finishing the season 8-3 a Gator Bowl win will be icing on the cake for an NC State team that went 4-8 last season.
Bailey Hockman took over for injured starter Devin Leary and passed for 1,820 yards with a TD to INT ratio of 12:8. He passed for 309 yards in the season finale, which was a 23-13 win over Georgia Tech, and in his previous three games had seven TD and three INT.
Emeka Emezie led the Wolfpack with 694 yards with five TD but the team has four players that had at least 412 yards.
Zonovan Knight and Ricky Person Jr. combined for 1,372 rushing yards with 13 TD but the passing game is still the strength of the Wolfpack offense.
Still, they may want to hit the ground game more in this bowl game since the UK pass defense has been the strength of the team. On top of that, the Wildcats gave up nearly 300 rushing yards in their season finale.
Hoping the Season Finale Carries Over
UK faced a two-win South Carolina team in their last game they beat them 41-18 where they did give up 297 rushing yards but had a great ground game as well and forced four turnovers.
On offense, the Wildcats are mostly about the run ranking a respectable 46th in the nation in rushing yards per game but only 121st in passing yards per game.
Chris Rodriguez Jr. rushed for 701 yards on the season averaging a stellar 6.9 yards per carry and he rushed for at least 108 yards in the last three games. On top of that UK has RB Asim Rose Jr. (518 yards) and Terry Wilson QB (410 yards).
Wilson passed for 1,095 yards with 7 TD and 4 INT on the season and had his second-most passing yards of the season (201) in the season finale 41-18 blowout win over South Carolina.
NC State ranks 65th in the nation giving up an average of 163.5 rushing yards per game and they gave up 261 rushing yards in their season finale.
Our Pick
Our model likely has this game right……
Using Full Season Data – Kentucky 26 NC State 24
Using Data from last 7 games – Kentucky 24 NC State 23
Using Data from last 4 games – Kentucky 19 NC State 21
What that tells us is that this game is a toss up. Typically in such a scenario, we'd look to back the team that is better at both running the ball and stopping the run. That team would be Kentucky.
However, we also believe that winning breeds winning. Only one of these teams can say they "won" this year and that's NC State.
We'll take any available points here with the underdog Wolfpack as they notch won #8 and cap off a nice 2020 campaign. Money line is worth consideration as well.
NC State +2.5