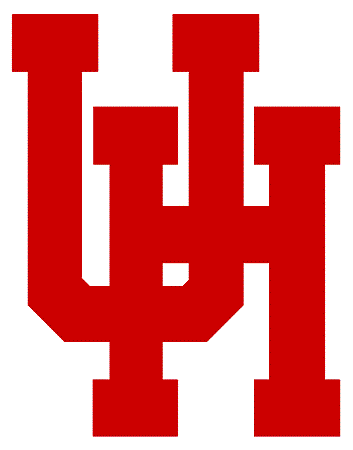 Last season can be considered mostly a wash for Dana Holgorsen in his first year as Houston's head coach. Finishing 4-8 overall with quarterback D'Eriq King transferring to Miami FL, things didn't exactly work out.
The good news for the Cougars is that a lot of younger guys got experience in what turned into a rebuild year. That pushed their early over/under to 5.5 wins with +14 to 1 odds to win the AAC, fourth best in the conference.
Offense In Good Shape
The main reason for hope is quarterback Clayton Tune, who managed a decent 8.6 yards per attempt despite completing less than 60% of his passes.
Overall, the offense was fine last year, averaging almost 400 yards and 30.7 points per game. Surrounding Tune, Houston returns almost every relevant piece. Numerous linemen come in with experience, which will hopefully lead to less than the 35 sacks they allowed last season.
Even better, the skill positions are filtered with experience, highlighted by wide receivers Marquez Stevenson (907 yards, 9 TDs), Jeremy Singleton (381 yards) and Tre'von Bradley (326 yards).
The same goes for the backfield with Kyle Porter (616 yards) and Mulbah Car (375 yards) set to see the majority of carries when Tune (244 yards) doesn't take off with the ball.
Defense Needs Drastic Improvement
Defense is the area that has to improve after allowing a brutal 467.5 yards and 34 points per game. To reach a bowl game, those numbers have to get better and they should with most of their top tacklers back along with a slew of transfers.
Linebacker Grant Stuard probably has the most hype after leading the team with 97 tackles, but there are decent pieces returning at every level, including safety Gervarrius Owens and corner Damarion Williams.
The front end may have the most improving to do with linebacker Donavan Mutin the guy to build around in the middle. Either way, they'll need players to step up and get to the quarterback, something they lacked last season.
Road Schedule Tough
It'll be important for Houston to win its home games against weaker competition, especially with teams like North Texas and Tulane coming to town early.
The other part is that Houston's road schedule may be one of the toughest in the conference with trips to Wazzu, Memphis, BYU, Navy and Cincy. Of course, that doesn't include the home game against UCF.
The Cougars should be better than a year ago, but a difficult schedule will likely keep them from making a massive jump. Both sides of the ball are set to improve so reaching six or seven wins won't be impossible for Holgorsen and the Cougars, it just won't be easy.
2020 Houston Cougars Schedule
Sept. 3 vs. Rice
Sept. 12 at Washington State
Sept. 19 at Memphis
Sept. 26 vs. North Texas
Oct. 8 vs. Tulane
Oct. 16 at BYU
Oct. 24 at Navy
Oct. 31 vs. UCF
Nov. 7 at Cincinnati
Nov. 14 vs. South Florida
Nov. 21 at SMU
Nov. 28 vs. Tulsa