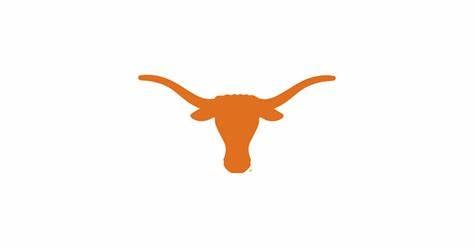 Things didn't go to plan for Texas in 2019 en route to a 7-5 record that included an almost-loss to Kansas. And so, head coach Tom Herman hired new coordinators on both sides of the ball.
With a nice set of returning talent, the Longhorns are expected to return to near the top of the Big 12 with an early preseason over/under of 9 wins to go with 25 to 1 odds to win the National Championship and +140 odds to win the Big 12, slightly behind Oklahoma.
Sam Ehlinger Leads the Offense
Most of the hype falls to quarterback Sam Ehlinger, who improved most of his numbers last season, averaging 8.1 yards per pass for 32 touchdowns and 10 interceptions, as well as 663 rushing yards and seven more touchdowns.
While new coordinator Mike Yurcich (OK State, Ohio State) didn't get much of an offseason because of the pandemic, he's expected to be the final piece that gets this offense to another level, though it's not like last year's 465.8 yards and 35.2 points per game were bad.
The line loses a couple starters, but it isn't expected to take a step back with tackle Samuel Cosmi still there. Making things easier, running backs Keaontay Ingram (853 yards, 7 TDs) and Roschon Johnson (649 yards, 7 TDs) both return.
There are questions at receiver with the top two guys gone, but Brennan Eagles (522 yards, 6 TDs) is expected to be the guy outside with Jake Smith (274 yards, 6 TDs) in the slot.
Throw in former running back Jordan Whittington and Michigan transfer Tarik Black, and Ehlinger has plenty to work with.
9 Return on Defense – New Scheme
The defense is the main area that has to improve after a mostly inconsistent season, allowing 446.3 yards and 28.9 points per game.
The worst game being when they gave up 48 points to Kansas and almost lost at home. Enter former Rutgers head coach Chris Ash, who is turning to a 4-3 scheme with the help of nine returning starters.
The talent is there so it'd be a disappointment if Ash didn't get this defense to improve. Seniors stand out on the line in end Marqez Bimage and tackle Ta'Quon Graham to go with a decent amount of depth.
Joseph Assai is also a future star after making a name for himself in the Alamo Bowl. Linebacker is the biggest question, but the return of Juwan Mitchell should help move things along in the new scheme.
Of course, a stocked secondary is the biggest boost with safeties Caden Sterns, B.J. Foster and Chris Brown a nice base to build around.
Double Digit Wins?
Texas has a chance to get revenge from last year's loss in the trip to LSU, especially with Joe Burrow gone. The other positive for the Longhorns is that they get five home games in Big 12 play and three of their road games come at K State, Texas Tech and Kansas.
Even if they lose to LSU, OU and OK State, the most difficult games on the schedule, nine wins should be for the taking. In fact, the only way they don't reach nine wins is if Ehlinger gets hurt or the defense for some reason takes a turn for the worse.
Herman has a chance to upend Oklahoma this season with a returning quarterback and the talent around him. The question is if Texas is ready to do that or not.
2020 Texas Longhorns Schedule
Sept. 5 vs. South Florida
Sept. 12 at LSU (opening preseason line UT +4)
Sept. 19 vs. UTEP
Oct. 3 at Kansas State
Oct. 10 vs. Oklahoma (Cotton Bowl, Dallas) (UT +2.5)
Oct. 17 vs. West Virginia
Oct. 24 at Texas Tech
Oct. 31 vs. Baylor
Nov. 7 at Kansas
Nov. 14 vs. TCU
Nov. 21 vs. Iowa State
Nov. 27 at Oklahoma State