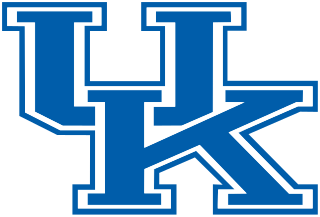 Kentucky is coming off two stout seasons under Mark Stoops, resulting in 18 wins, two of those in bowl games. Even with quarterback issues last year, the Wildcats found a way to eight wins and closed by winning their last four, including the Belk Bowl.
This year may be a little harder because do-it-all playmaker Lynn Bowden Jr. is no longer on the roster.
That said, because of schedule, they still had a relevant preseason over/under of 7 wins, though they aren't expected to contend in the SEC East with +475 to 1 odds to win the National Championship, surprisingly much worse than Tennessee. (at 5 dimes sportsbook)
Quarterback could be an issue all season if Terry Wilson doesn't return to health by the fall. Even then, injuries are still a concern after he tore up his knee last year. If not Wilson, Sawyer Smith could get another shot along with Auburn transfer Joey Gatewood if he's allowed to play right away.
While Bowden is gone, the offense could still be reliable after averaging a mediocre 392.5 yards and 27.2 points per game. Even though they couldn't complete passes last year, the line was strong enough to move the ball and that could be the case again with four returning linemen.
Helping matters, running backs Asim Rose (826 yards, 6 TDs), Kavosiey Smoke (616 yards, 6 TDs) and Christopher Rodriguez (533 yards, 6 TDs) are all back. The receiving corps takes a hit, but it's not like the passing game was good last year. At the least, Josh Ali (233 yards) returns and Isaiah Epps is back from a foot injury.
The Wildcats won games through the rushing attack and defense last year and that could be the case again. While they may not allow 321.6 yards and 18.4 points per game again, they shouldn't take a major step back.
The line has the most turnover in the 3-3-5 scheme, but Quinton Bohanna could be a force on the inside and Jamar Watson led the team with 6.5 sacks last year. Chris Oats should also help at linebacker, while the secondary will be the best unit of the defense. Corners Brandin Echols and Cedrick Dort return, and safety Yusuf Corker could take another jump in his junior season.
Getting to 10 wins will be difficult with trips to Florida, Auburn and Louisville in addition to home versus Georgia on the schedule, but there's no reason Kentucky can't reach eight wins.
The Cats have a fairly favorable schedule outside of the above games and that should lead to at least four wins in their first five home games. The schedule is a bit more difficult later in the season, but their defense will keep them competitive against most teams, especially in road trips to Missouri and Tennessee.
If Wilson works out at quarterback and they add another dimension to the offense, the Wildcats should be in for another solid campaign.
2020 Kentucky Wildcats Schedule
Sept. 5 vs. Eastern Michigan
Sept. 12 at Florida (early preseason line UK +14.5)
Sept. 19 vs. Kent State
Sept. 26 vs. South Carolina
Oct. 3 at Auburn (UK +13.5)
Oct. 10 vs. Eastern Illinois
Oct. 17 vs. Vanderbilt
Oct. 24 at Missouri
Nov. 7 at Tennessee
Nov. 14 vs. Mississippi State
Nov. 21 vs. Georgia
Nov. 28 at Louisville