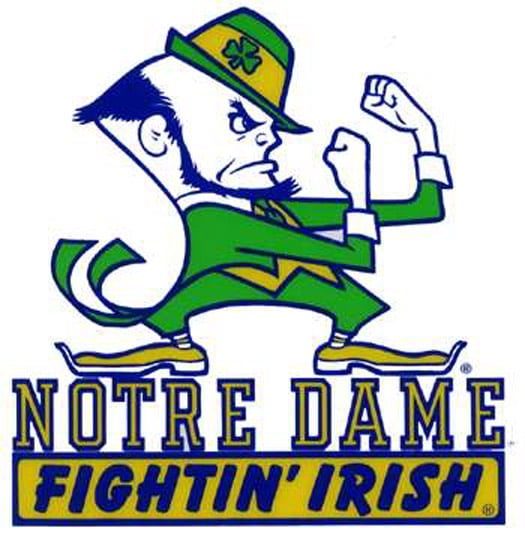 Notre Dame and Louisville have had almost opposite seasons through the first month. The Fighting Irish enter this matchup undefeated, while the Cardinals have lost their last three and are 1-3 overall.
The Irish opened as -14 point home favorites and that number has moved as high as -17.5 in spots. The total is 64 at GTBets.
There was still a hope to recover the season ahead of last week for Louisville, but three fumbles led to a 46-27 loss against Georgia Tech.
Louisville A Disappointment Thus Far
Expected to fight near the top of the standings in Scott Satterfield's second season, nothing has gone to plan for Louisville, mostly because of a defense that's allowing 34.3 points per game.
Even when it had a good game against Pittsburgh, it was the offense that struggled to do anything.
Problems on both sides of the ball are unlikely to help against Notre Dame, who haven't really been tested. They were challenged by both Duke and Florida State in the first half, but both ended in wins by at least 14 points.
Notre Dame Schedule Weak to Date
The Irish's peak has yet to be seen because of a weaker schedule and this game may not help in that aspect.
The Irish should have no problem moving the ball behind running backs Kyren Williams and Chris Tyree. Both are averaging 7.5 yards per carry and probably won't be slowed down against Louisville, who is allowing 4.5 yards per carry.
Similar to the FSU game when the Irish ran for 353 yards, Ian Book may only be needed to manage the game. He hasn't been asked to do much through three games, averaging 8.1 yards per attempt for 608 yards and three touchdowns.
While no receiver has more than nine receptions, that's not expected to be an issue in this matchup unless Louisville's defense steps up to another level.
Louisville Offense Needs to Get Going
The best chance for the Cardinals to cover is if their offense figures things out again. After having no issues in the first two games, Malik Cunningham is barely completing 50% of his passes for three touchdowns and three interceptions over the last two.
The problem has been a struggling offensive line which has allowed 10 sacks. The skill players are there to help, whether it's wide receivers Tutu Atwell and Dez Fitzpatrick or running back Javian Hawkins, but that hasn't been enough.
The consistency hasn't been there and fixing the offensive line is unlikely to happen against Notre Dame, which is allowing just 3.2 yards per carry.
Given how the first month has gone, Notre Dame should probably win this game by 20-plus points. However, if Cunningham has time in the pocket and doesn't turn the ball over, Louisville could be competitive.
If that happens, similar to when they scored 34 points against Miami, the Cardinals should at least have a chance to cover. And while the Irish have been more consistent, they have had sketchy moments, struggling early against Duke and FSU.
Notre Dame has been the better team, but Louisville hasn't had many things go right in the early season and that could change at any point.
Our Pick
Sometimes the best way to determine whether a 17 point dog can hang with their opponent is to look at their most recent matchup, rather than look at what each team has done thus far in the current season.
That's especially true when the majority of the talent from last years squads are in place in the current year. Such is the case with this game.
A year ago, Louisville played a game that was close in the first half before the Irish pulled away. The Cards won the first down and time of possession battle and they also out-gained the Irish on the ground.
So, statistically, the game was closer than the scoreboard showed.
However there is a caveat here. Specifically, it was the first game of the year, Louisville was at home and they were playing before a record breaking home crowd.
That said, the Cards should have plenty of confidence here knowing they can compete with the Irish. We're going to divide our wager equally among the 1st quarter, 1st half and full game.
Louisville +6.5 1st quarter
Louisville +10 1st half
Louisville +17.5 for the game