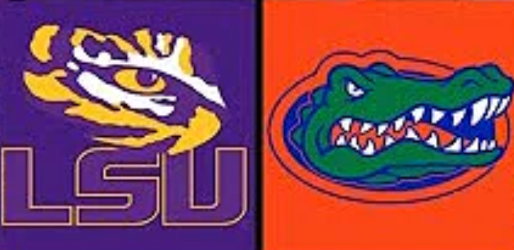 The SEC Championship Game is already set, as Florida and Alabama both beat the second-place teams in their respective divisions.
This matchup looked like a big game before the season, but LSU sits at 3-5 and similar to the game against Alabama last week, this one isn't expected to be close. The Gators opened as -23.5 point favorites with an over/under of 73.
QB Problems for LSU
It's expected this game will go similar to last week's 55-17 Alabama win over LSU. The Tide did whatever they wanted offensively, while LSU still has quarterback questions.
TJ Finley started against Alabama, averaging 5.1 yards per pass on 28 attempts and then Max Johnson came in and produced 6.5 yards per pass on 17 attempts. Neither one was great and no matter who starts against Florida, it probably won't matter.
The difference in this matchup is that Florida's defense is probably a tad worse than Alabama's. The Gators haven't really shut down anyone this season outside of maybe Kentucky, which is the main reason they're 4-4-1 ATS this season. 
Still, it's hard to back LSU no matter the defense. Myles Brennan at least kept the Tigers competitive, but between Finley and Johnson, the offense has been mostly stagnant. It doesn't help that they've had a few guys already opt out of the season, which led to freshman Kayshon Boutte being the leading receiver last game with over 100 yards.
The backfield is also lackluster between Tyrion Davis-Price and John Emery, neither of them having more than 400 rushing yards. While they're both averaging more than four yards per carry, LSU is averaging 3.2 yards per carry as a team because of 22 sacks.
LSU Allowing 470 Yards Per Game
The other side of the ball is where Florida will cover this game, as LSU is allowing 470 yards and 33.4 points per game. The lone hope is that LSU looked somewhat decent prior to the loss against Alabama, giving up 20 points to Texas A&M and 24 to Arkansas. 
That said, Florida's offense has almost been as potent as Alabama's, scoring 42 points per game and leading the country in passing yards behind Kyle Trask, who is on the edge of the Heisman discussion, completing 71.4% of his passes on 10.1 yards per attempt for 38 touchdowns and only three interceptions.
Kadarius Toney and Kyle Pitts have been his favorite targets, but Trevon Grimes has also had his moments when Pitts was out. The question against better teams will be the ground game, but fortunately, that won't matter against LSU. Florida scored 31 points last week despite managing a miserable 19 yards on 17 carries.
That won't work against Alabama, but against LSU, it probably won't matter as they're allowing more than 300 passing yards per contest. Trask should carve up this defense for another huge outing and the question is how LSU's quarterbacks will perform.
There's a chance the Gators score 40 points, but if the Tigers figure something out, they could get enough points to cover.
Our Pick
One of the things we do with our model is run it with only the last 4 games worth of data. This can give us an idea of how teams are performing right now. We generally don't put too much emphasis in the last 4 prediction, however, perhaps in this COVID football season, we should.
With that in mind, the prediction using the last 4 games is Florida 30 LSU 12. That would suggest that LSU plus the points and the UNDER may be worth a look.
Nothing strong here but……
LSU +23.5 and UNDER 68