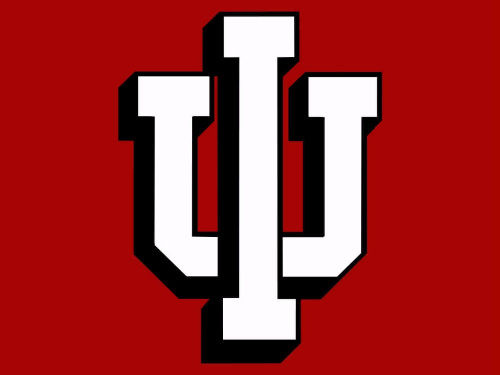 It's been a weird season and it got a little weirder after Indiana's defense destroyed Wisconsin last week. The Hoosiers may be the second best team in the Big Ten, which hasn't been the case in a long time, if ever. For the in-state rivalry, they are -10.5 point favorites with an over/under of 51.5
This game is going to be low scoring and ugly, there's no way around it. After the injury to quarterback Michael Penix, Indiana wants to win games via defense and that's worked surprisingly well so far. In fact, if you throw out the loss to Ohio State, Indiana has allowed just 17 points over the last three games. 
It remains to be seen how good Purdue's offense is because it's scoring near 30 points every game, but it also has lost its last four, three of them against teams with losing records.
Plummer Leads Purdue
Despite losing starting quarterback Aidan O'Connell to injury, the Boilermakers have gotten enough out of Jack Plummer to put points on the board. In fact, his overall numbers have been better, completing 71% of his passes on 7.6 yards per attempt for eight touchdowns and two picks.
Of note, his three starts have come against teams with losing records. If that success doesn't continue, it'll be up to running back Zander Horvath to do the rest, as he's averaging 5.0 yards per carry. Playmaker Rondale Moore will get his touches, but it's hard to see him be enough against a better defense unless Horvath finds holes in the ground game.
Maybe the best thing going for Purdue in this matchup is that its weakness is against the pass, allowing more than 250 passing yards per contest but just 3.4 yards per carry.
That's relevant because Indiana hasn't been able to run the ball all season, as running back Stevie Scott is averaging just 3.4 yards per carry for 462 yards and eight touchdowns.
Hoosiers Can't Run
As a team, they're at 2.9 yards per carry, which doesn't help new quarterback Jack Tuttle. The best thing Tuttle did in his first start was manage the game against Wisconsin, completing 66.7% of his passes for two touchdowns and no interceptions. As long as he continues to do that, it may be all Indiana needs to win this contest.
While Purdue's games have been higher scoring, there's a chance Indiana's new mentality turns this matchup into something similar to last week's 14-6 win against Wisconsin. Tuttle will do minimal work to move the chains and get points, while the defense will limit what Plummer and his weapons can do.
But while the Hoosiers are favored, the play making of guys like Moore and Horvath is what could lead to a straight-up upset unless Tuttle turns things up.
Our Pick – Purdue UNDER 52