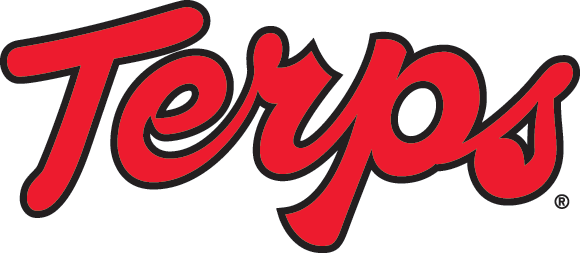 After a couple games last season, it looked like new head coach Mike Locksley figured things out at Maryland. And then the losing started en route to a 3-9 record and numerous blowouts.
The Terrapins aren't expected to be much better in 2020 with an early preseason over/under of 3.5 wins with +50 to 1 odds to win the Big Ten, placing them near the bottom of the standings.
Offense Looks to Improve
There's at least some hope to improve on the offensive end after averaging 25.3 points per game, even having scored at least 48 points in each of their three wins. Josh Jackson is still the projected starter under center after completing less than 50% of his passes on 6.2 yards per attempt last season.
Of course, if Taulia Tagovailoa can get a waiver to play in 2020, he'll likely get first crack to start in the fall. Quarterback may not matter if the line can't figure things out after allowing 38 sacks last year. Three starters return up front and there's no guarantee improvement is possible.
Maryland also has to find new skill players to help the quarterback. Tayon Fleet-Davis (265 yards) is most likely to be the lead running back, but a couple freshmen are expected to steal carries.
The receiving corps is in a slightly better position with Dontay Demus (625 yards, 6 TDs) and Brian Cobbs (243 yards) back, but it's not like those guys were put in a situation to succeed last campaign.
Defense Can't Get Any Worse
There are similar problems on the defensive side after the Terps allowed 449.2 yards and 34.7 points per contest. They simply couldn't do anything right and the loss of talent through graduation or transfer isn't going to help.
They'll once again be young on the defensive side with linebackers Ayinde Eley (79 tackles) and Chance Campbell leading the way. Unfortunately, every other unit will be mostly new with another troubling year expected up front along with a new set of starters in the secondary.
While some transfers and freshmen bring excitement, they also bring inexperience playing at the highest level.
Maryland is hyped about Tagovailoa, but he's not going to get this team to a bowl game by himself. Winning its first two games is possible again, but nothing else will be guaranteed for the Terrapins which is why they're over/under is below four wins.
Their best chances for conference wins will come at home against Rutgers and Michigan State. The problem is that Rutgers comes between Wisconsin and Michigan, and then Michigan State comes after a trip to Penn State.
While the first half of the schedule is manageable, things could again get ugly for the Terps if the defense doesn't figure things out in the second half of the season.
2020 Maryland Terrapins Schedule
Sept. 5 vs. Towson
Sept. 12 vs. Northern Illinois
Sept. 19 at West Virginia
Oct. 3 vs. Minnesota
Oct. 10 at Indiana
Oct. 17 at Northwestern
Oct. 24 vs. Wisconsin
Oct. 31 vs. Rutgers
Nov. 7 at Michigan
Nov. 14 vs. Ohio State
Nov. 21 at Penn State
Nov. 28 vs. Michigan State