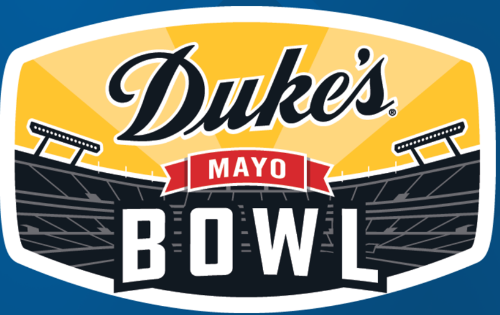 Perhaps the Mayo Bowl should be known as the .500 Bowl as 3-3 Wisconsin takes on 4-4 Wake Forest on Wednesday with kickoff set for 12 Noon Est. The Badgers are favored by -7 with a total of 51.5. 2020 can't end fast enough. (LINE NOW -10)
Ironically, whichever team wins, they still wouldn't have enough wins to qualify for a bowl game in a normal college football season. Ah yes, normal. But hey, the winner will in fact get to say they had a winning record in 2020, which is something to play for.
While both teams in this match-up have mediocre .500 records, one team has looked far more mediocre than the other.
Badgers Mediocre 2020
Wisconsin started their year in late October with two blowout wins, 45-7 over Illinois and 49-11 over Michigan. People certainly took notice. Of course, at the time, no one knew how bad Michigan would be in 2020.
The Badgers then proceeded to drop 3 straight to Northwestern, Indiana and Iowa before ending the season with a win over mediocre Minnesota and needing OT to do it.
Wake Forest's 4-4 certainly looked better than the Badgers 3-3. The Demon Deacons dropped a 3 point decision to then #23 NC State back in September. They also knocked off decent Virginia and Virginia Tech teams.
Wake Forest finished the year with two losses. In one of those losses, they led #13 North Carolina 45-31 after 3 quarters. They gave up 28 points in the 4th and lost 59-53.
Of course, it's not a good thing that they gave up 28 4th quarter points. But at the same time, that's a heck of a North Carolina team that they had on the ropes.
The Model Flip Flops
Our model flip flops on this game. If we use all 8 games for Wake Forest and all 6 games for Wisconsin, the model says Wisconsin wins it by a score of 26-19. A 7 point win, right on the current number.
If we use only the last 4 games for each team, the model says Wake Forest wins it by a score of 22-18.
We disagree with our model here in the type of game this figures to be. The scores reflected indicate a conservative game played close to the vest. We think it will be the opposite.
Wake Forest's defense in their 4 road games leaves a lot to be desired. They gave up an average of 41 points per game and their road games averaged 79 total points.
The feeling here is that plenty of points will be scored in this one making the over very attractive. We also feel Wake Forest has proven more in this short season than the Badgers. We expect this one to come down to the 4th quarter making Wake Forest a very live dog in this spot.
In order of preference, two plays…….
Wake Forest/Wisconsin OVER 51.5
Wake Forest +10 (ORIGINALLY POSTED AT +7)