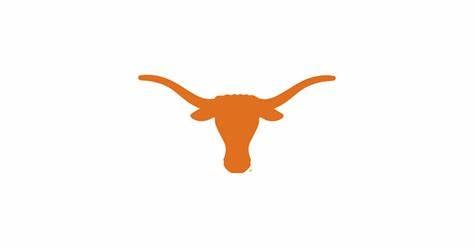 It's three games into the season and Oklahoma has a losing record after recording back-to-back losses, the first time since 1999. Things aren't all bad for them because Texas also slipped up last week, falling 33-31 to TCU.
Once thought to be the two best teams in the Big 12 by a wide margin, neither Texas nor Oklahoma is near the top of the standings. Playing at The Cotton Bowl, the Sooners were -2.5 point favorites with an over/under of 69.5
Sooners Could go 0-3
This matchup maybe isn't as interesting as originally thought, but it still has plenty of importance and could push the Sooners to an 0-3 Big 12 record, all but ending their conference title hopes.
The best thing for them is that they're still scoring plenty and the Longhorns haven't shown any shred of defensive competency, giving up 56 points to Texas Tech and more recently 33 points to a mediocre TCU group.
That's where Oklahoma quarterback Spencer Rattler enters the picture. His numbers are solid, as expected, averaging 10.4 yards per pass and over 70% completion, but he's also thrown costly interceptions the last two games and doesn't seem able to deal with late-game pressure as a freshman.
Is Rookie QB Ready?
While he may put up 30-plus points in this game, the question is if he's ready for a matchup against Texas with all the lights on him. In addition to being sacked eight times in three games, the ground game has been somewhat disappointing, as Seth McGowan leads with 5.3 yards per carry and that's been about it.
In the receiving game, it's been a trio leading the way with Charleston Rambo, Austin Stogner and Marvin Mims. The Sooners will put up numbers, but the other side of the field is a glaring issue.
Neither Defense Very Good
Oklahoma's defense has been exploited each of the last two games, giving up 38 points to K State and 37 to Iowa State. It doesn't help that they've been beaten in a variety of ways, giving up 300-plus passing yards to the Wildcats and then 4.4 yards per carry to the Cyclones.
The Longhorns haven't exactly been consistent offensively, but there's no doubt they have the tools to score in this matchup. Quarterback Sam Ehlinger is still in the Heisman conversation, but last week's loss in which he completed less than 50% of his passes is a blow.
Still, his numbers are over the top already with 15 total touchdowns (one rushing) on 8.5 yards per pass to go with 130 rushing yards. Receiver Joshua Moore has stood out the most, averaging 18.2 yards per reception for four touchdowns.
Even better, the ground game hasn't had any problems between Keaontay Ingram and Roschon Johnson, as the team is averaging 5.5 yards per rush.
While the offense is clicking, that's not going to be enough in some matchups, especially one against a similarly high-flying OU team.
Our Pick
These two have played plenty of high scoring affairs including 2018's 48-45 Texas win. Based on the lack of defense thus far from both teams, we can't see this any other way than as a high scoring shootout.
In such a game, we have to believe the Longhorns have a huge edge at QB with Sam Ehlinger leading the offense.
Not sure why the Sooners are favored here. We'll take any points available, which as of this writing Monday morning is +2.5 and we'll also go over the posted total of 69.5.
Texas +2.5 and OVER 69.5