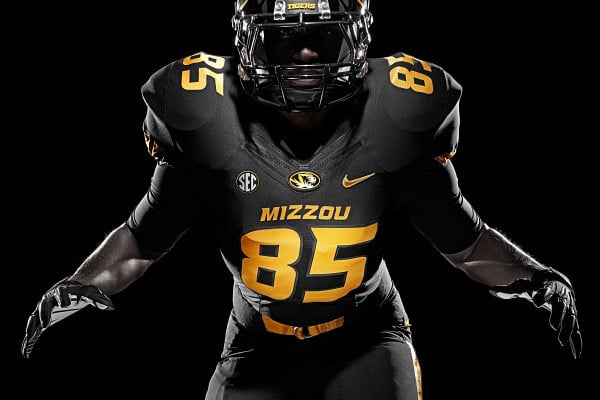 Floating around SEC mediocrity wasn't what Missouri was looking for despite reaching at least six wins each of the last three years under Barry Odom.
Of course, a lot of that had to do with last year's five-game losing streak, which is why Eli Drinkwitz was brought in from Appalachian State. Drinkwitz spent just one season there after stints as offensive coordinator at Boise State and NC State.
Things aren't expected to change much for the Tigers with an early preseason over/under of 6.5 wins at most sites.
QB Yet to be Determined
The biggest task for Drinkwitz will be finding his starting quarterback after the offense averaged 374.3 yards and 25.3 points per game last year under Kelly Bryant. TCU transfer Shawn Robinson could have the leg up, but Taylor Powell has waited his turn and could steal the job, though two others may be in the mix by the fall.
The main problem for the offense is that it's a completely new, pro-style look that had to be learned during a limited offseason. Three new starters on the line doesn't help, but the skill players are mostly set.
Running backs Larry Rountree III (829 yards, 9 TDs) and Tyler Badie (457 yards, 3 TDs) will likely be leaned upon early and often.
The receiving corps is a bit new, but Virginia Tech transfer Damon Hazelton will help, as well as the expected improvement of guys like Jalen Knox (307 yards). This group should be better under Drinkwitz, but it may not be until later in the season that they figure things out.
Defense Looks to Remain Stout
The good news is that the defense should be good enough to ease the transition after allowing just 312 yards and 19.4 points per game last season. Ryan Walters will remain the coordinator, so that's another helpful piece to possibly reach last year's numbers.
A few high-end players are gone, but this group was deep last year and that should be the case again. It helps that there's a significant player back at every level.
Tackle Kobie Whiteside (6.5 sacks) and safeties Joshuah Bledsoe and Tyree Gillespie are good players to build around, while stud linebacker Nick Bolton may be one of the best in the nation and pushes the defense over the top. If players can fill in around them, it should be another solid season.
Schedule Mostly Favorable
To reach a bowl, it's vital for Missouri to win at least three non-conference games as well as the early home contest against Vandy. The schedule is mostly favorable for the Tigers, which is why their over/under is above six wins.
If Drinkwitz makes an immediate impact for the offense and the defense stays the same, they could be set for eight wins. It's not like road trips to South Carolina, Tennessee or BYU are overly difficult.
Then there are games against UK and Arkansas that are also winnable. In fact, outside of maybe two games, Missouri should be competitive in almost every contest. If they can get their quarterback figured out, that could lead to seven or eight wins.
2020 Missouri Tigers Schedule
Sept. 5 vs. Central Arkansas
Sept. 12 vs. Vanderbilt
Sept. 19 at South Carolina
Sept. 26 vs. Eastern Michigan
Oct. 3 at Tennessee
Oct. 10 at BYU
Oct. 17 vs. Georgia
Oct. 24 vs. Kentucky
Nov. 7 at Mississippi State
Nov. 14 at Florida
Nov. 21 vs. Louisiana
Nov. 28 vs. Arkansas (Arrowhead Stadium, Kansas City)