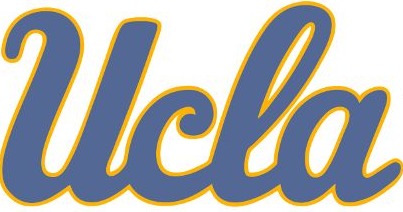 There's no doubt Chip Kelly has to find some success one of these years or he'll be on his way out. After compiling seven wins the last two seasons, UCLA is aiming for a bowl appearance and the odds agree.
The Bruins had an early preseason over/under of 5.5 wins with surprisingly the same +300 to 1 odds as Stanford to win the National Championship.
Maybe most disappointing for Kelly is that he hasn't been able to revive the UCLA offense, leading it to 405.7 yards and 26.7 points per game last year.
Those hopes rest on the shoulders of quarterback Dorian Thompson-Robinson, who has had a tumultuous couple years, completing 59.7% of his passes last season for 21 touchdowns and 12 interceptions.
If he can get to another level, things will be different, but that's hard to bet on, especially behind a line that may not have much depth behind its three returning starters.
The other part is that UCLA has to replace Joshua Kelley at running back. That could mean any number of guys with Austin Burton being the most popular candidate despite carrying the ball just 23 times last season.
Of course, do-it-all player Demetric Felton (86 carries, 55 receptions) should help in that area and could get even more carries out of the backfield. Otherwise, receiver is set with Kyle Phillips (681 yards, 5 TDs) and Chase Cota (350 yards) expected to lead the way alongside Felton.
Defense Gave Up 450 YPG 
Even if the offense improves, there are still questions for a defense that gave up more than 450 yards and 34.8 points per game last campaign. Simply put, those numbers won't be good enough to get this team to a bowl even if the offense improves.
The hope is that a retooled defense that works out of a somewhat 4-2-5 scheme with a few juco transfers will find ways to improve. There are at least players to build around in tackle Osa Odighizuwa, linebacker Carl Jones and a nice set of safeties between Stephan Blaylock and Quentin Lake.
Again, these are players returning from what was a bad defense. Improvement is possible because of how much they struggled last year, but turning into an elite group is unlikely.
Bowl Game Possible
The schedule at least sets up for a bowl, especially with five home games in conference play. Then again, that may not matter if things don't start out on the right foot, meaning UCLA loses back-to-back games against Hawai'i and SDSU.
Otherwise, there are plenty of opportunities to get wins in conference play, highlighted by trips to Colorado and Oregon State on the slate.
That said, it's not like any of the home games are freebies, especially since they lost to OSU at home last year. The Bruins have a chance to be better if Thompson-Robinson can go to another level at quarterback, but it may still depend on how much the defense can improve, as well.
2020 UCLA Bruins Schedule
Aug. 29 vs. New Mexico State
Sept. 5 at Hawai'i
Sept. 19 at San Diego State
Sept. 26 vs. Stanford
Oct. 3 vs. Arizona
Oct. 10 at Arizona State
Oct. 17 at Colorado
Oct. 29 vs. Utah
Nov. 7 at Oregon State
Nov. 14 vs. Washington State
Nov. 21 vs. USC
Nov. 27 at California