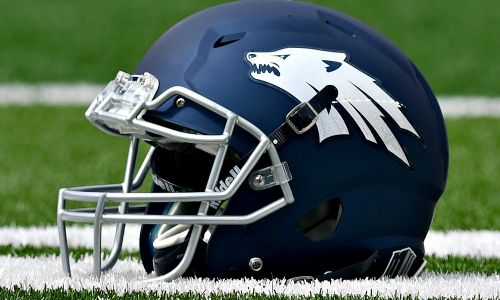 Nevada beat Purdue and San Diego State last season en route to a 7-6 record, but it also had some bad losses and couldn't beat Ohio in the Potato Bowl.
Head coach Jay Norvell has gotten the Wolf Pack to a bowl the last two years, but they continue to sit around MWC mediocrity and similar results are expected in 2020. They had an early preseason over/under of 6.5 wins with +18 to 1 odds to win the MWC.
Consistency a Problem on Offense
The offense has shown some sparks under Norvell and coordinator Matt Mumme, but consistency is an issue after averaging 365.3 yards and 21.3 points per game. The thought is that a line which returns five starters should improve.
If that happens, it'll lead to more time in the pocket for expected quarterback Carson Strong, who averaged just 6.2 yards per attempt for 11 touchdowns and seven interceptions as a freshman.
It'd be surprising if Strong's numbers didn't improve with top wideouts Elijah Cooks (926 yards, 8 TDs) and Romeo Doubs (649 yards, 4 TDs) both back. 
That being the case, Nevada still wants a better ground game that averaged just 3.4 yards per carry, though that number includes 33 sacks allowed.
On the positive end, Toa Taua (807 yards, 6 TDs) and Devonte Lee (302 yards, 7 TDs) return after they both averaged at least 4.0 yards per carry last year. If those guys can find more success behind a hopefully improved line, better overall numbers are expected for the offense.
Defense or Lack Thereof
The defense will also hope to find improvement after another disappointing campaign in which it allowed 397.7 yards and 32.1 points per game. New coordinator Brian Ward comes over from Syracuse where things fell apart last season.
In a 3-3-5 scheme, it'll be important for Dom Peterson to continue his play on the line because the Wolf Pack were decent against the run last season, allowing 137.9 rushing yards per game.
If that happens, it'll at least be a good start for this group. The other part is that the secondary returns a decent amount of talent from a bad season with safety Tyson Williams maybe the most exciting player.
The downside is that Lawson Hall has some big shoes to fill at linebacker and even if the front and back end improve, struggles at linebacker could hold them back.
7 Wins Not Out of the Question
The Wolf Pack are expected to reach another bowl and maybe the best part of the schedule is that they replace Oregon and Purdue with Arkansas and South Florida. Those games may not be automatic wins, but they are at least winnable, even on the road.
If they can steal one of those and get three wins in non-conference play, reaching seven wins will definitely be possible, especially playing in the West division.
Throw in New Mexico in the cross-division slate and it's easy to see why another four wins is expected in MWC play.
Getting to the top of the conference is still a question, but if Strong works out at quarterback and the line can improve a bit, there are reasons to expect better play on both sides of the ball.
2020 Nevada Wolf Pack Schedule
Aug. 29 vs. UC Davis
Sept. 5 at Arkansas
Sept. 12 vs. UTEP
Sept. 19 at South Florida
Sept. 26 vs. San Diego State
Oct. 3 at Hawai'i
Oct. 17 at New Mexico
Oct. 24 vs. Fresno State
Oct. 31 vs. Utah State
Nov. 7 at San Jose State
Nov. 14 vs. Wyoming
Nov. 28 at UNLV