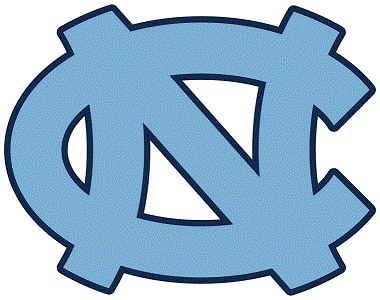 It was an immediate turnaround for Mack Brown in his return to North Carolina, pushing the team to a 7-6 record with a bowl win following a 2-9 campaign. With loads of talent back on both sides of the ball, the Tar Heels are expected to be an ACC contender.
They had an early preseason over/under of 8.5 wins with +10 to 1 odds to win the ACC at most sportsbooks, only behind Miami in the Coastal division.
Sam Howell Leads the Way at QB
Most of UNC's hype comes from quarterback Sam Howell, who led the offense to 474 yards and 33.1 points per game as a freshman. While he completed 61.4% of his passes, he managed 38 touchdowns and only seven interceptions on 8.6 yards per attempt.
With top receivers Dyami Brown (1,034 yards, 12 TDs), Dazz Newsome (1,018 yards, 10 TDs) and Beau Corrales (575 yards, 6 TDs) all back, there's no reason he can't match or improve on those numbers. 
While the Heels lost their top tackle, the other four starting linemen are expected back and that should keep the offense rolling. Adding the cherry to the top is that both of the top running backs return in Michael Carter (1,003 yards, 3 TDs) and Javonte Williams (933 yards, 5 TDs).
This offense surprised a lot of people last year with the Air Raid after a down 2018 and if things go to plan, more improvement could lead to one of the better offenses in the country in 2020.
Defense Good but Needs to be Better
That said, getting to nine wins will require the same thing for the defense which gave up 381.6 yards and 24.6 points per game last year. Those are good numbers, but if they want to win the Coastal division, they'll likely need to be better this season.
The biggest question comes on the line where numerous starters are gone. If new guys can fill in and plug in some holes, the rest of the defense is mostly set. That's because linebackers Chaz Surratt and Jeremiah Gemmel lead one of the more talented corps in the conference.
Trey Morrison and Storm Duck are back in the secondary but also corner Patrice Rene, who tore his ACL early last season. If the line doesn't fall apart, this defense could reach another level.
9 Wins Questionable
The problem for UNC is that it opens as an underdog in its first two games. Win one of those and a double-digit campaign is definitely possible. However, lose both as expected and hitting the over on 8.5 wins will be difficult.
Either way, the ACC schedule is favorable with NC State and BC in cross-division play. Sure, trips to Virginia and Miami will be difficult, but anyone can beat anyone in the Coastal division, so it's not like the game at Duke will be any easier.
The Tar Heels have the offense to win the Coastal and possibly reach nine wins, but to insure that happens, they'll need the defense to step up for Mack Brown to get this team where he wants it to go.
2020 North Carolina Tar Heels Schedule
Sept. 4 at UCF (early preseason line UNC +3)
Sept. 12 vs. Auburn (Mercedes-Benz Stadium, Atlanta) (UNC +6.5)
Sept. 19 vs. James Madison
Sept. 26 vs. Georgia Tech
Oct. 3 at Virginia
Oct. 10 vs. Virginia Tech
Oct. 17 at Duke
Oct. 24 at Miami
Nov. 7 vs. Connecticut
Nov. 14 vs. Pittsburgh
Nov. 21 at Boston College
Nov. 27 vs. NC State