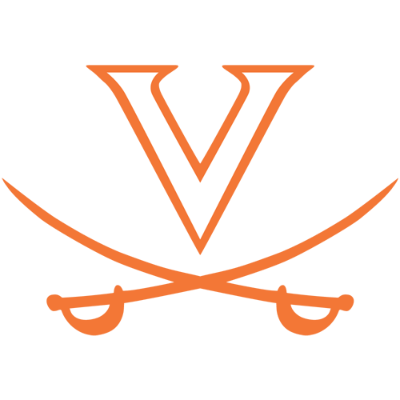 Virginia made the ACC title game and Orange Bowl last season, but its most important result may have been the win over Virginia Tech, ending a 15-game losing streak.
The ending of that streak was inevitable since Bronco Mendenhall took charge as the Cavaliers have gone from two wins to three-straight bowls under him.
The new season comes with questions which is why their early preseason over/under sat at 6.5 wins with +30 to 1 odds to win the ACC, placing them in the middle of the Coastal division.
The QB Search is On
The problem for the offense will be replacing quarterback Bryce Perkins, who was the main reason this team did anything en route to 388.9 yards and 32.1 points per game.
The good news is that there are pieces around the new quarterback which means regression may not happen. Still, quarterback has to be decided whenever practice begins. Brennan Armstrong has the leg up after serving as backup last season, but Mississippi State transfer Keytaon Thompson will provide competition.
Outside of quarterback, things are mostly set. The line returns seven players who have starting experience, while running backs Wayne Taulapapa (473 yards, 12 TDs) and Mike Hollins could be in for more work without Perkins in the backfield.
Despite losing a couple top wideouts, Terrell Jana (886 yards, 3 TDs) is a nice target for whoever takes over at quarterback with a slew of young talent behind him.
Defense Could be Even Better in 2020
No matter what happens with the offense, the defense has enough returning talent to keep the Wahoos competitive in most matchups. Coming off a stout season in which it allowed 358.2 yards and 26.5 points per game, this defense could go to another level in 2020.
That's mainly because the linebacking corps is filled with some of the best talent in the conference. Leading tackler Zane Zandier has the numbers, but Charles Snowden and Noah Taylor are both forces coming off the edges in the 3-4 scheme.
This group had 46 sacks last season and most of those guys are back. Senior safety Joey Blount leads the secondary and he's surrounded by experience, especially fellow safety Brenton Nelson. The line has the biggest questions, but again, the guys are there with Richard Burney back, as well as end Mandy Alonso.
Cavs Will Compete Every Game
Unfortunately for the new quarterback, he has to start the season with a matchup against Georgia and a few weeks later, it's a trip to Clemson. Assuming those games don't turn into wins, Virginia will need to get things in order ahead of a vital home matchup against expected division winners UNC.
The schedule is far from desirable for the Hoos, especially with Louisville in addition to Clemson in cross-division play. Still, they get both UNC and Miami at home, two of the expected top teams in the standings.
The chances are there for some upsets and with a stout defense, they'll be competitive in every game outside of a couple tougher matchups.
A new quarterback will be difficult to overcome, but the experienced offensive line will help and could be enough to get them to seven wins.
2020 Virginia Cavaliers Schedule
Sept. 7 vs. Georgia (Mercedes-Benz Stadium, Atlanta) (UVA +18)
Sept. 12 vs. VMI
Sept. 19 vs. Connecticut
Sept. 26 at Clemson (early preseason line UVA +27.5)
Oct. 3 vs. North Carolina
Oct. 17 at Georgia Tech
Oct. 24 at Old Dominion
Oct. 31 vs. Miami
Nov. 7 vs. Louisville
Nov. 13 at Duke
Nov. 21 vs. Pittsburgh
Nov. 28 at Virginia Tech